30 years ago the number 66 Toyota Corolla AE86 won the British Touring Car Championship (BTCC). It also won the title in 1986, competing in the predecessor of the BTCC: the British Saloon Car Championship (BSCC).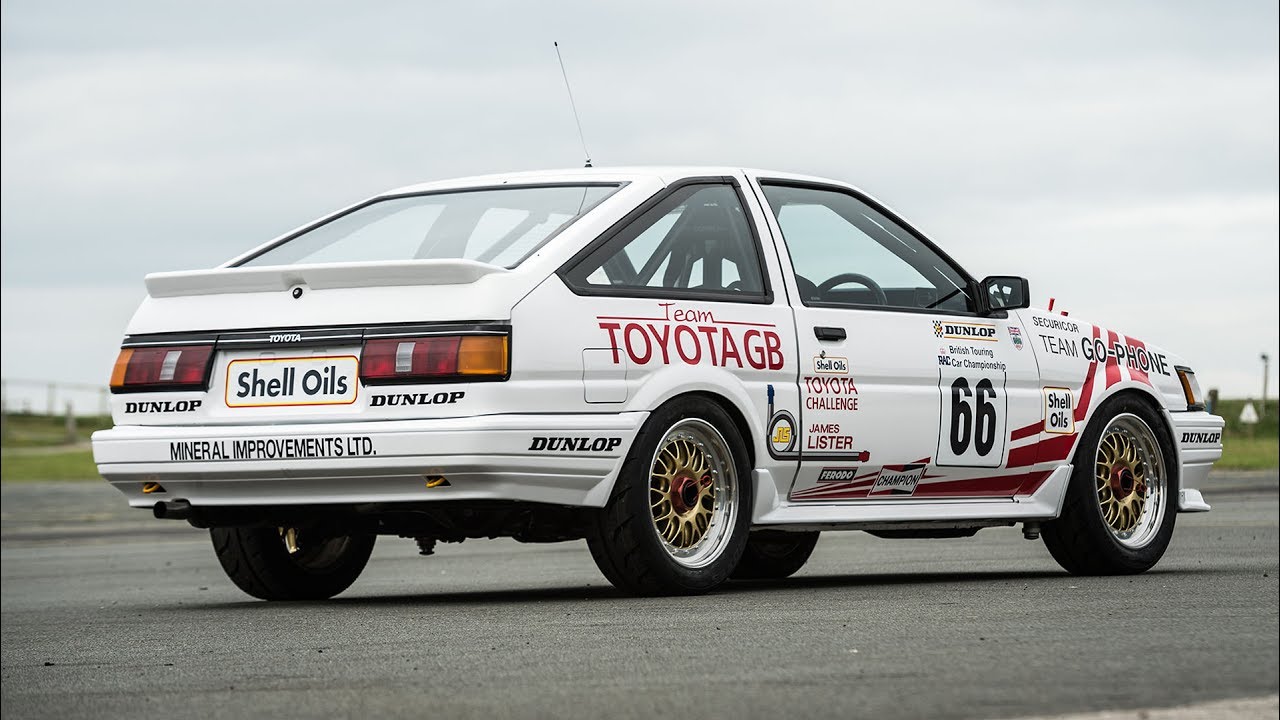 In the 1986 championship the car competed in class C (1300cc to 1600cc) and was part of Team Toyota GB and driven by Chris Hodgetts. It received fierce competition from Peugeot 205s and Ford Escord RS-es. Even though it had been considered to be on an aging platform it actually managed to grab the title due to its FR agility. The next year the BSCC transformed into the BTCC and Chris Hodgetts lead a team of three AE86-es and his own car, the number 66, and simply grabbed the title in the D class (less than 1600cc). The competition was less fierce, as class D was almost entirely filled with Corolla AE86es, one 205, one Escort RS and an AE82 driven by Tiff Needel.
Tom Ingram grabbed the BTCC 2017 title with the new Toyota Auris and Toyota GB invited him to review the AE86 and give his humble opinion on the car:
The Auris and Corolla AE86 can't be compared at all. Back in 1987 racing was very different from today's standards. The Corolla AE86 was much closer to the original car, but then had a roll cage added and the 4A-GE tuned to the max with probably with a set of carburetors. The Auris started out as a factory standard car, fully stripped and, as Tom states, a two litre turbo engine added. Since the Auris didn't come with a two litre engine from the factory this might be a race equivalent of the 8AR-FTE.
Toyota GB posted two videos on Youtube around Tom Ingram driving the AE86. In the first video Tom Ingram takes the spotlight, but in the second video the AE86 takes the spotlight:
The best part probably is that Tom discovers the AE86 doesn't have power steering at all. He actually thinks it mostly contributed to the awesome performance of the car, by giving a direct feeling of everything that happens. How you even can feel the tires slowly losing their grip. Yes, I think we all agree with him on this!