How to install digital gauge cluster
Is this mainly a summary of what has been posted here:
https://www.aeu86.org/viewtopic/digital-dash/t/4981
Credits should go to: evfan42, faka_watt and RoninMax
If you want to install one you need to modify the following:

digital oil pressure switch (one of a EP71,82,91/SW20/AE92/ST16x will do.)
digital fuel sender (part# 83320-19725)
Replace the analog oil pressure sensor with a oil pressure switch and replace the fuel sender with the digital one.
Then you need to modify your wiring loom: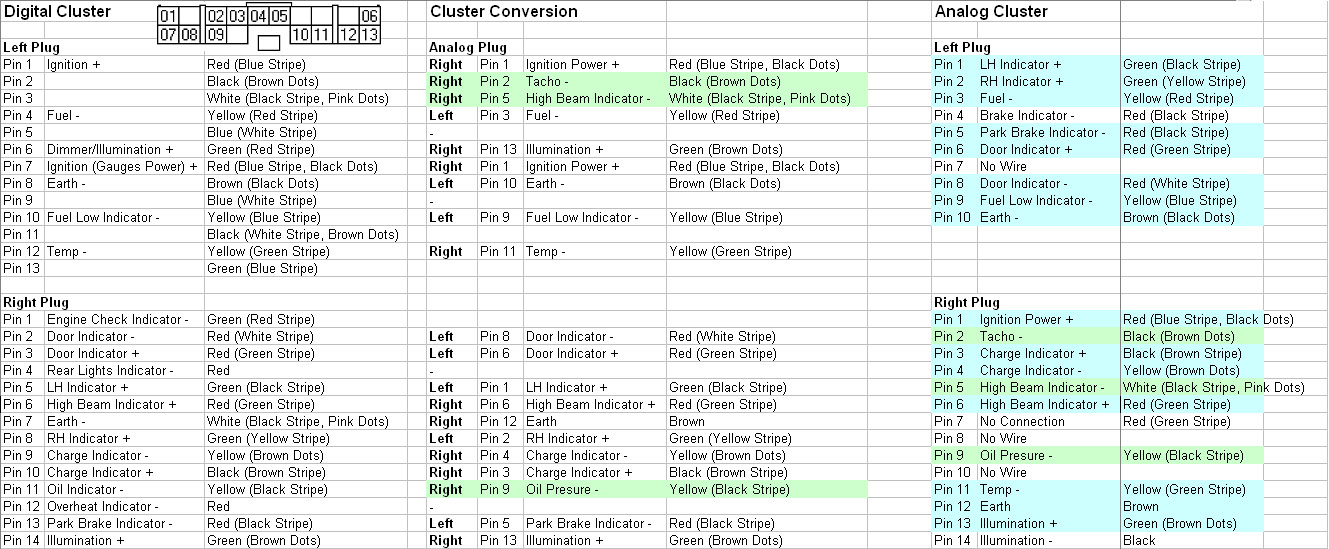 You can find this in an excel file here as well:
https://www.aeu86.org/viewtopic/ae86/p/74133#74133
I assume after this you can use your digital cluster. If not: please let us know!