ProgressionD created this infomercial about the USDM hachiroku to clear up a couple of misconceptions. The source for this misconception lies with Regular Car Reviews who reviewed a JDM Sprinter Trueno one year ago.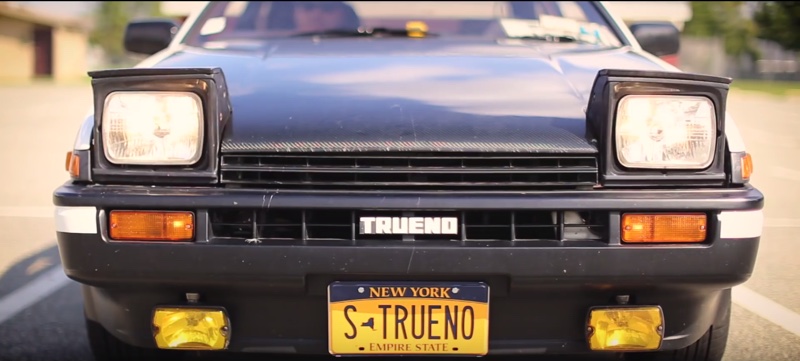 Back then we commented that Mr. Regular really tried hard to prove the JDM version is better than the USDM version. His main focus was around the fact that the USDM vehicle identification number (VIN) reads AE88 for the GT-S model and that the 4A-GE had a few horses slashed before making it to the US soil.
Mr. Regular may be partly right, but learn from ProgressionD why this should be rectified:
USDM AE86 or AE88?
A VIN is something the hachiroku never got in Japan, so it never got a designation of AE86 on it's VIN. What counts is the model code, and for both the USDM GT-S and SR-5 models that was AE86. Yes, that is correct: the SR-5 has the model code AE86, not AE85.
4A-GE MAP or AFM
A difference between the USDM AE86 and the JDM AE86 is the difference in power output. This was caused by the Toyota, trying to meet the Californian environmental restrictions and solving this with an airflow meter (AFM) and a lower compression ration. The JDM and EUDM engines received a manifold air pressure (MAP) system that was simply more efficient. There was an 16hp difference between the USDM AE86 (112hp) and JDM AE86 (128hp) engine. The difference should be noticeable to anyone driving either one, but as ProgressionD states: an extra passenger should already make the JDM AE86 slower than the USDM equivalent.
Just like ProgressionD we love Regular Car Reviews, but sometimes things need to be corrected or put into a different light. And I think ProgressionD did a very good job at that!