Speed Industries: Set of Watanabe 14x7
09-18-2009, 12:24 PM
speed-inc
Senior Member


Posts: 580
Joined: May 2007
Reputation: 0
Speed Industries: Set of Watanabe 14x7
Hi guys
I got a used set of Wats for sale.
They are 14x7, et unknown but somewhere between 15 and 0.
THese wheels are super light!
They will come without tires since the slicks are done.
Thy do have minor scratches but really nothing big.
Price: 1650.- CHF (approx 1100.- Euro)
I will have two more races in Germany this year (Lausitz, Nürburg) and can take them with me or shipping worldwide is not problem.
On this picture you can see it with 195/60/14 slicks and 25mm spacers on the rear and the rear arch is FULL.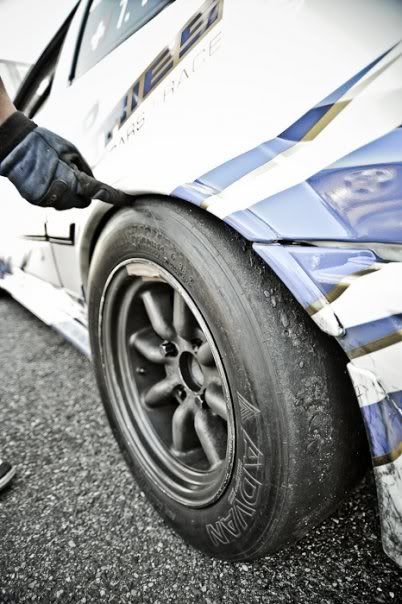 If you are interested or have questions drop me amail.
Cheers
Tobias
---
Speed Industries
Hurdnerwaeldlistr. 73
8808 Pfaeffikon
Switzerland
e-mail: [email protected]
phone: +4155 420 15 69
page: http://www.speed-industries.ch
MSN: [email protected]

We have all the parts your Hachi needs
12-09-2009, 12:46 AM
speed-inc
Senior Member


Posts: 580
Joined: May 2007
Reputation: 0
Speed Industries: Set of Watanabe 14x7
Still for sale.
---
Speed Industries
Hurdnerwaeldlistr. 73
8808 Pfaeffikon
Switzerland
e-mail: [email protected]
phone: +4155 420 15 69
page: http://www.speed-industries.ch
MSN: [email protected]

We have all the parts your Hachi needs
User(s) browsing this thread: 1 Guest(s)