(Catching up...) OST-085: 7AG Big Valve build w/Cat Cams 262 9.0mm lift cams
07-28-2022, 01:18 AM
oldeskewltoy
4AG Super Genius ;)


Posts: 1,806
Joined: Jan 2007
Reputation: 1
(Catching up...) OST-085: 7AG Big Valve build w/Cat Cams 262 9.0mm lift cams
Boy that title was a mouthful... As is with other "catching up" threads, I'll be posting the entire build in the first post.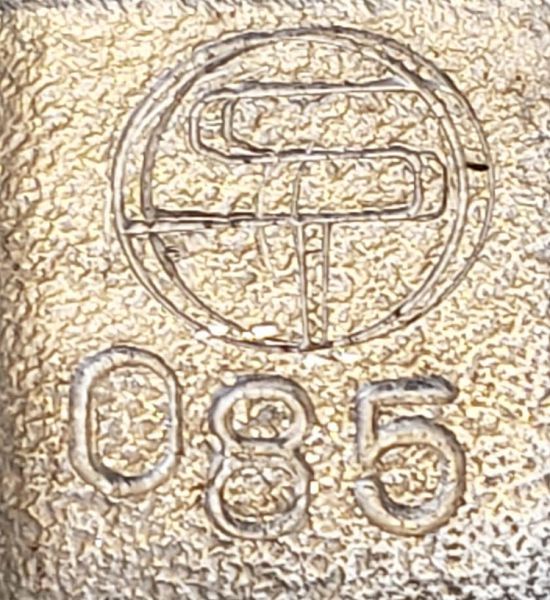 This is what arrives....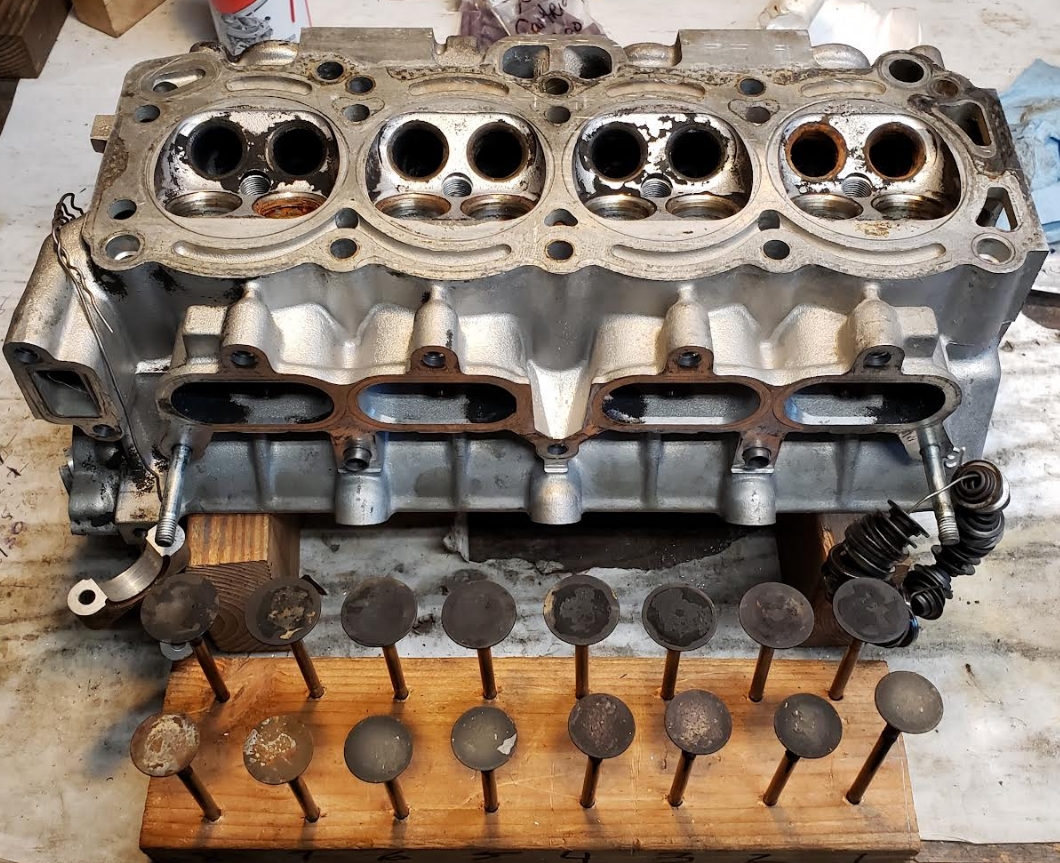 The head goes through the usual routine - cleaning, and pressure checking the casting, but before any porting takes place all the valve seats are removed....
... and in this case the head waits.... and waits..... and waits.
After nearly a month I ask Mike what's the delay - their source for the big valve valve seats hasn't got any!
Good thing I use two different shops - I ask Ted, and he gets the new seats in 5 days!
After nearly 6 weeks, the head is back in my hands, and the new Cat cams have arrived. First job fit the new cams to the bare head - make sure the spin freely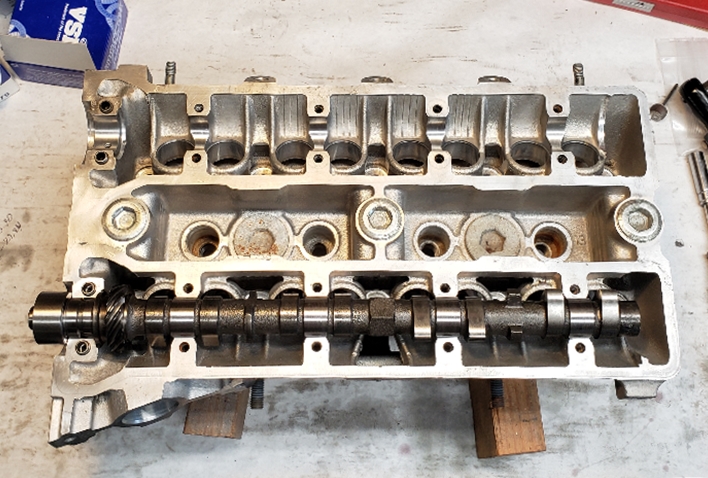 The chamber side prior to porting - note the added intake side oil drain - another request from my client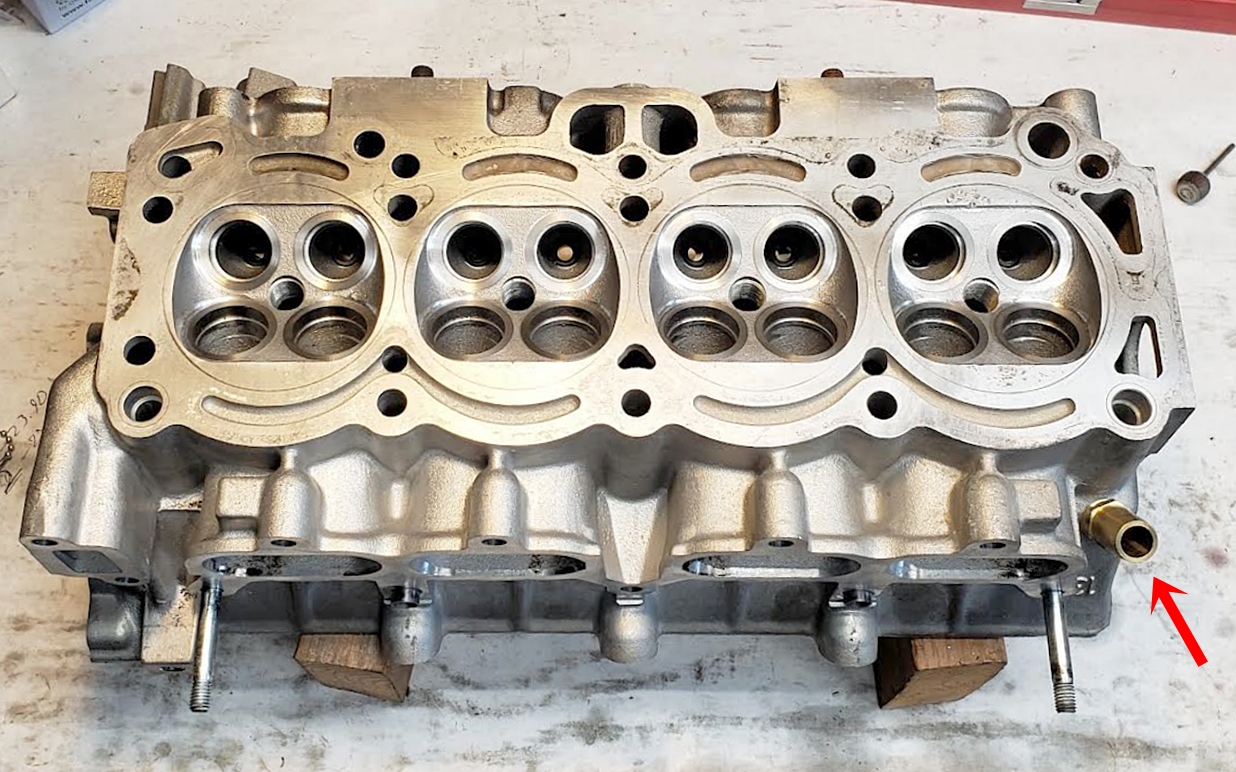 Porting finally begins.... cylinder #1
Cyl #1 on the right.... keep your eye on the flaw, and cavity in #4 bowl (far left)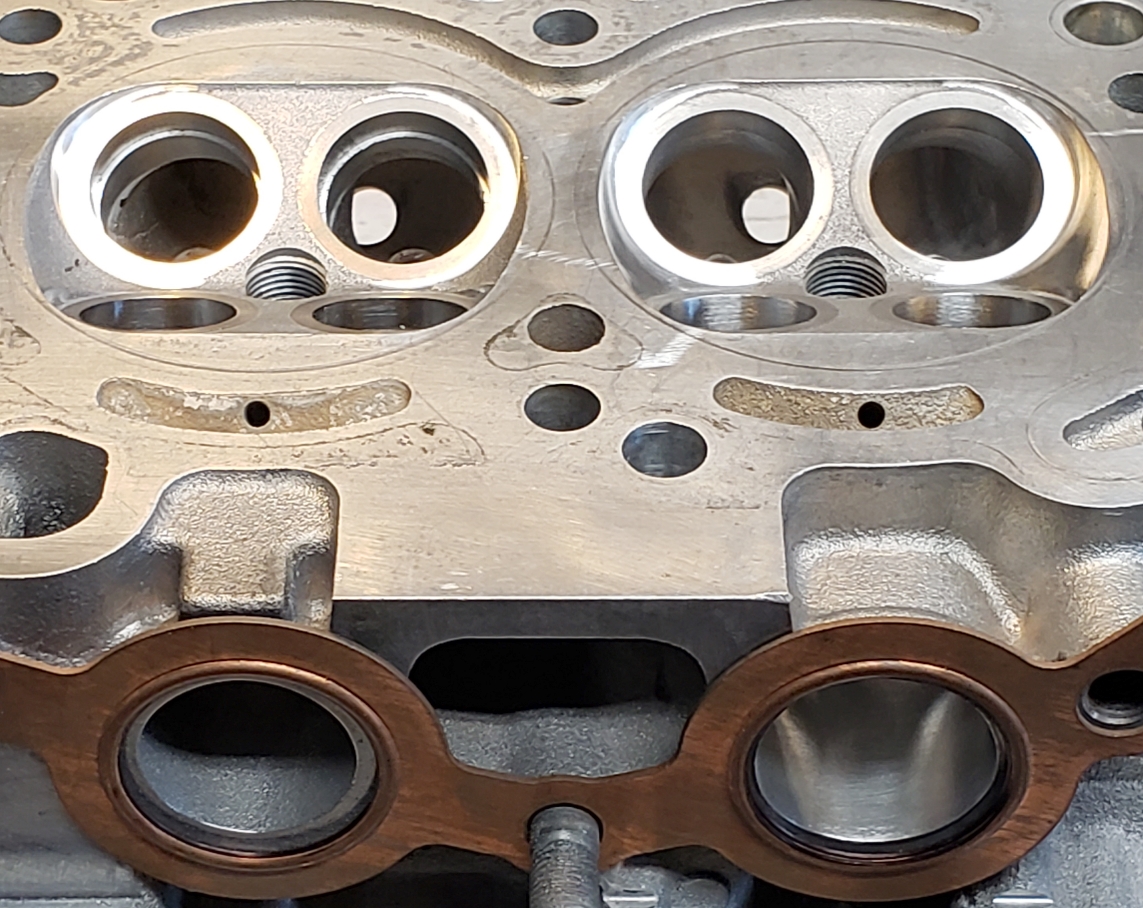 Here is a before and after showing the short side of the intake bowls of #1 and #2 cylinders

As you can plainly see ALL of the casting flaws just disappear....... but do they??? The 2nd gen largeport, and the smallport are common to have poorly aligned/cast heads.
How bad you say... here is an intake bowl still showing the original casting even after moving the bowl wall nearly 3/4 of a milimeter (.030")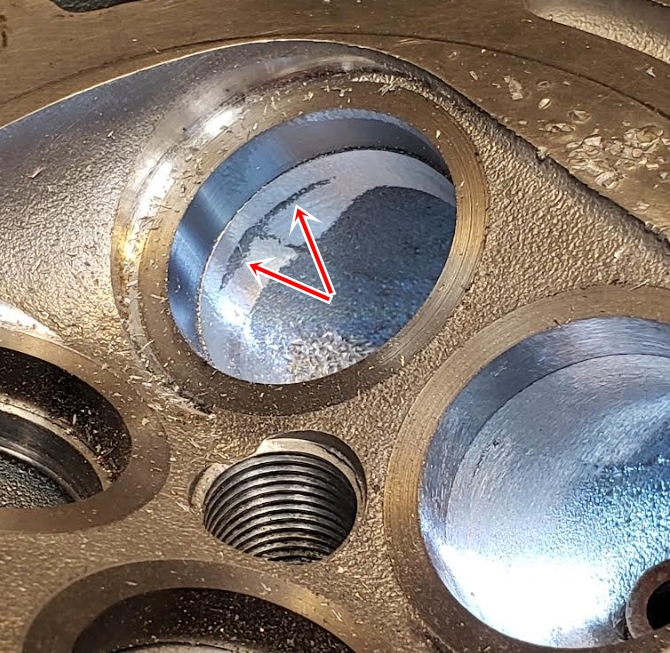 It isn't a huge flaw - now, but with a standard valve in there the flaw would have been power robbing!
With the bigger exhaust valves and bowls... a larger exit is required....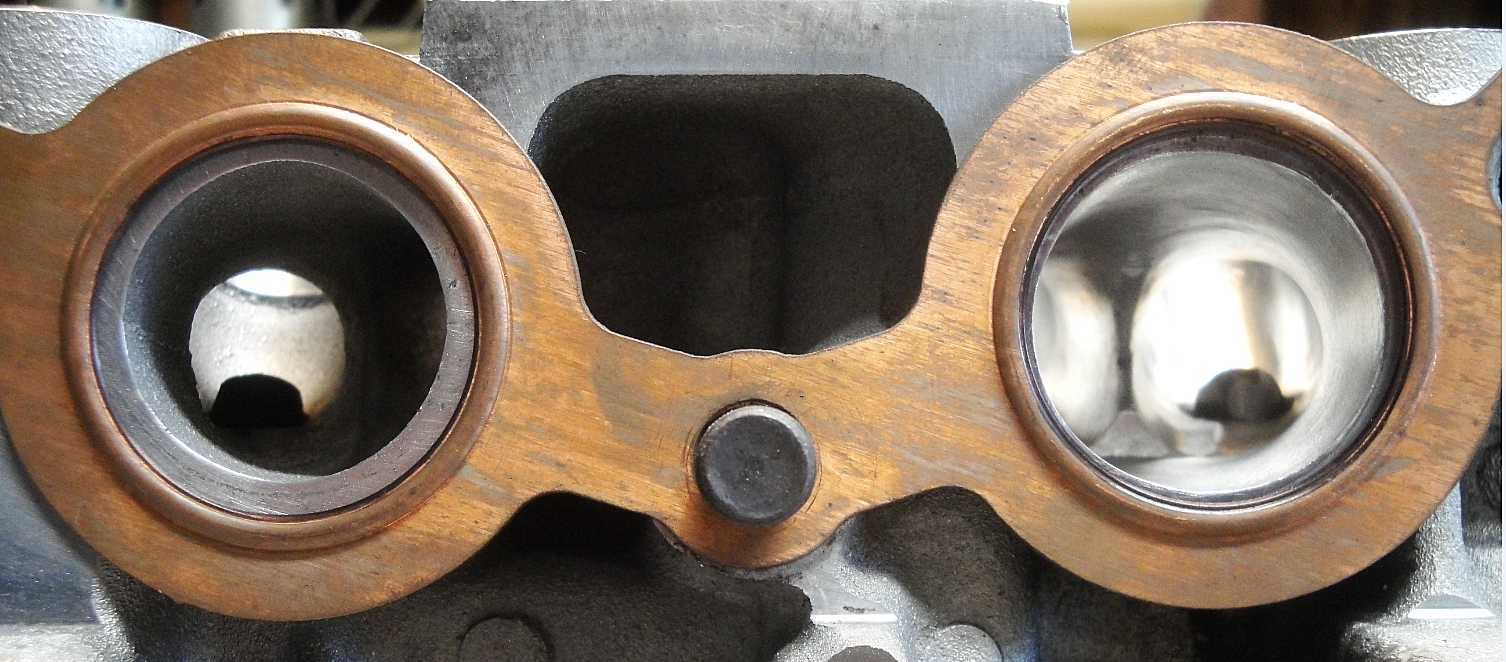 ....from roughly 29mm-30mm, out to 34mm. Gasket can handle 35mm outlet.
With Porting complete, the head goes back to Loynings where they put the head in their Rottler seat and guide machine to cut a fresh 3 angle into those new seats.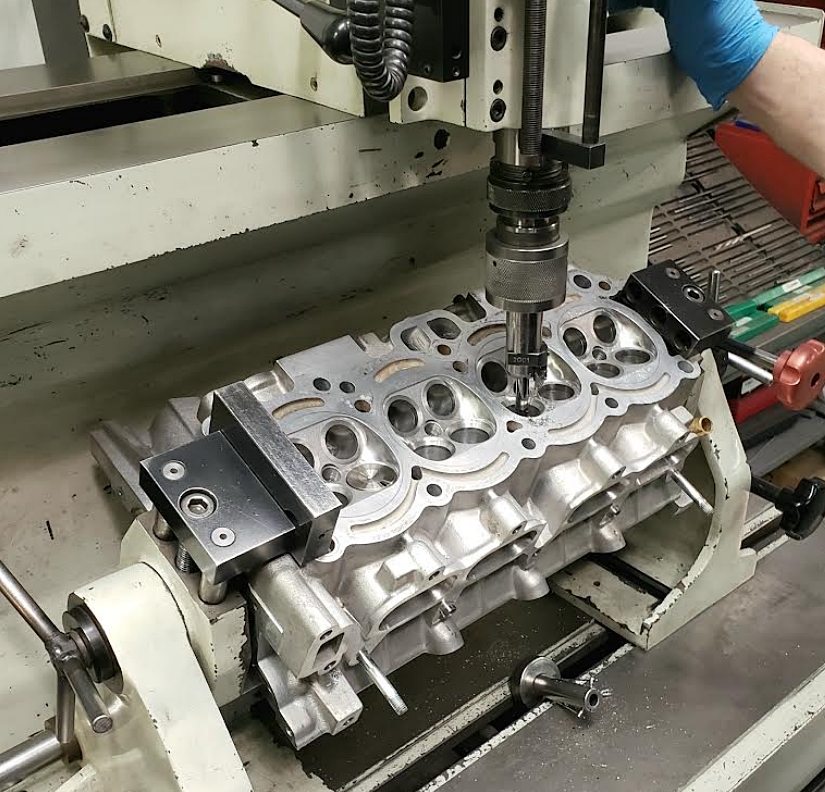 And just prior to final assembly
---
Dan -

You can |

.... OR you can ask for help!!!

OST Porting service - http://hachiroku.net/forums/showthread.php?t=19991
User(s) browsing this thread: 1 Guest(s)