OST-075: Blue(top) Hawaii
05-22-2021, 01:36 AM
oldeskewltoy
4AG Super Genius ;)


Posts: 1,769
Joined: Jan 2007
Reputation: 1
RE: OST-075: Blue(top) Hawaii
(05-13-2021 10:52 PM)

Bean Wrote: I know it's tedious but in my opinion you would be best off to measure it yourself - if they did change the specs at one point who knows what version you have in hand.

EDIT: as for the illustration it looks intended as an abstract and not to the actual degree as 8° ATDC isn't anywhere close to what is pictured in either of the two drawings
Agreed, I set clearances to .006" on the intake side, and .008" on the exhaust side.
As far as cam timing, that is in my client's hands - I did send him both cam cards - so he should be able to set them up.
From 3 down to 4 down.......
And off to the machine shop where that horrible valve job went away....
Once back in my hands, a quick re-assembly... and checking clearances....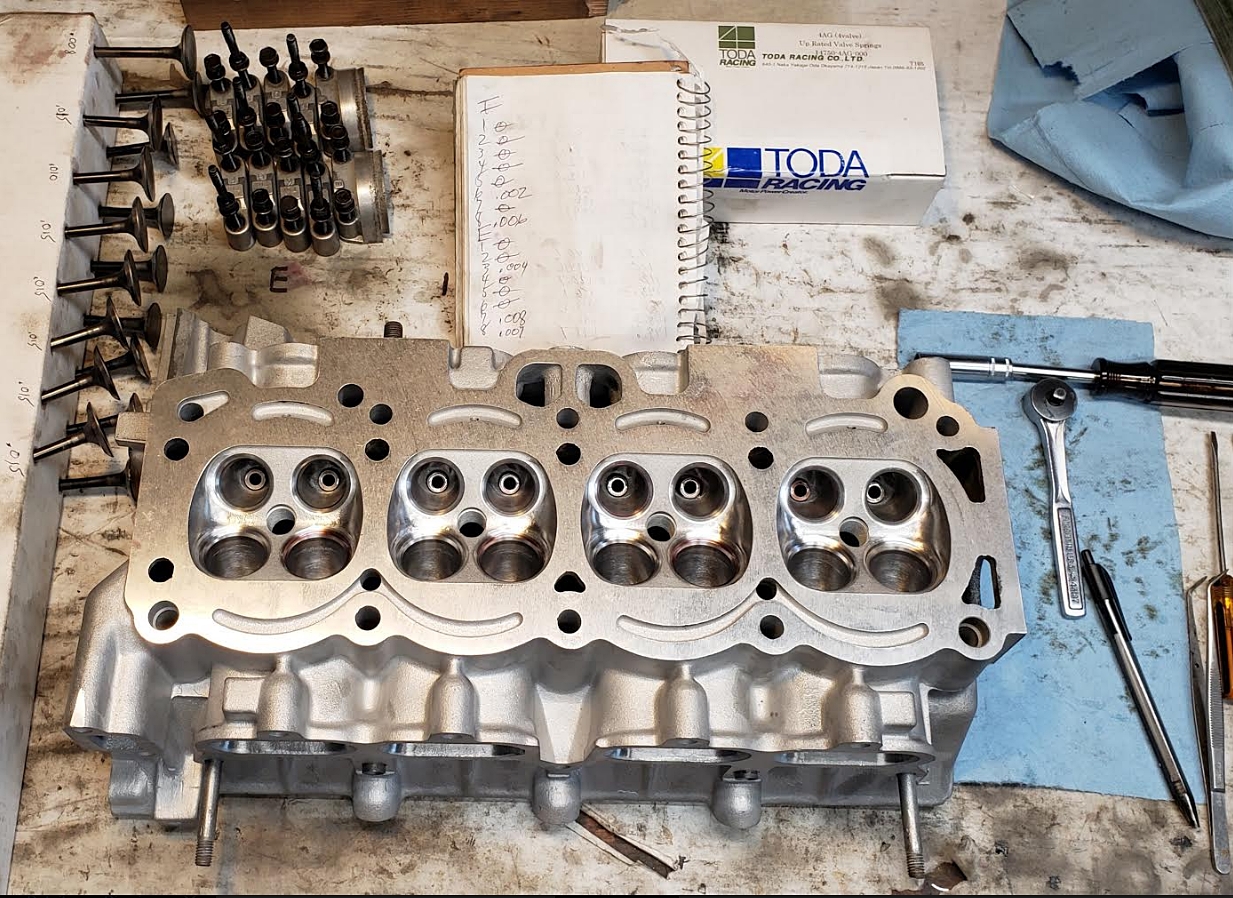 A big swing is needed... 10 of 16 valves I can't get a clearance on.... so back to the shop to get them tipped - If you look to the far left you can see how much I had the intake valves tipped....
Now with clearances set - a set of faux cams is fitted to keep the shims/buckets in place during return shipping.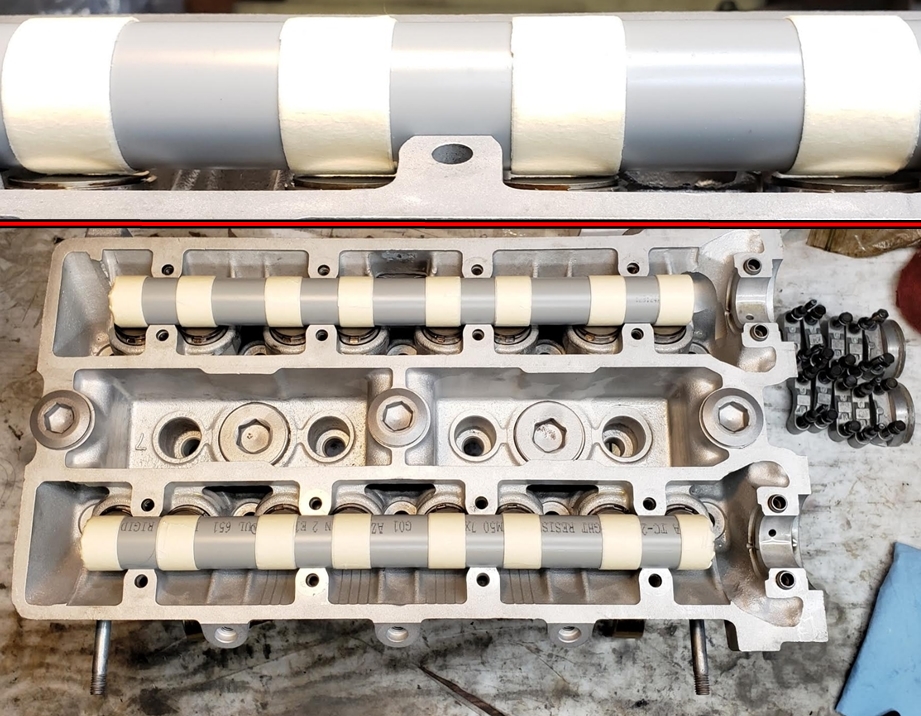 ---
Dan -

You can |

.... OR you can ask for help!!!

OST Porting service - http://hachiroku.net/forums/showthread.php?t=19991
User(s) browsing this thread: 2 Guest(s)