(Catching up...) OST-083: Salvage operation
07-07-2022, 01:27 AM
oldeskewltoy
4AG Super Genius ;)


Posts: 1,812
Joined: Jan 2007
Reputation: 1
(Catching up...) OST-083: Salvage operation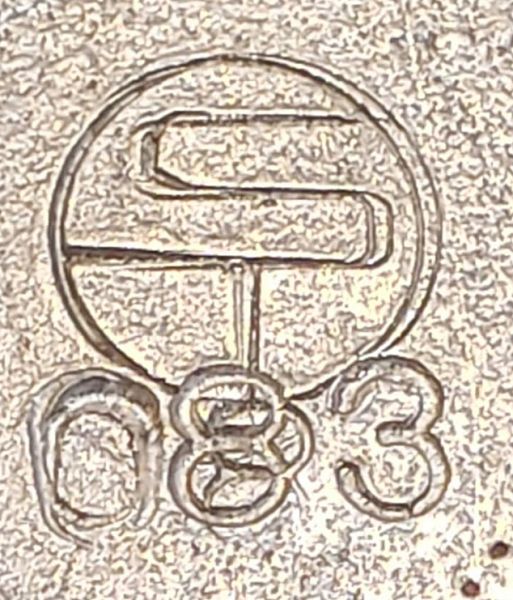 While I was able to do a great deal in salvaging this head - this was truly borderline where it should have been welded up and rebuilt. The fact that this was going on a mostly stock engine (California so stock cams), and the client not wanting to spend that kind of money helped me decide*.
cleaned and pressure tested...

and tumbled. It is obvious that the challenge here will be cylinder 3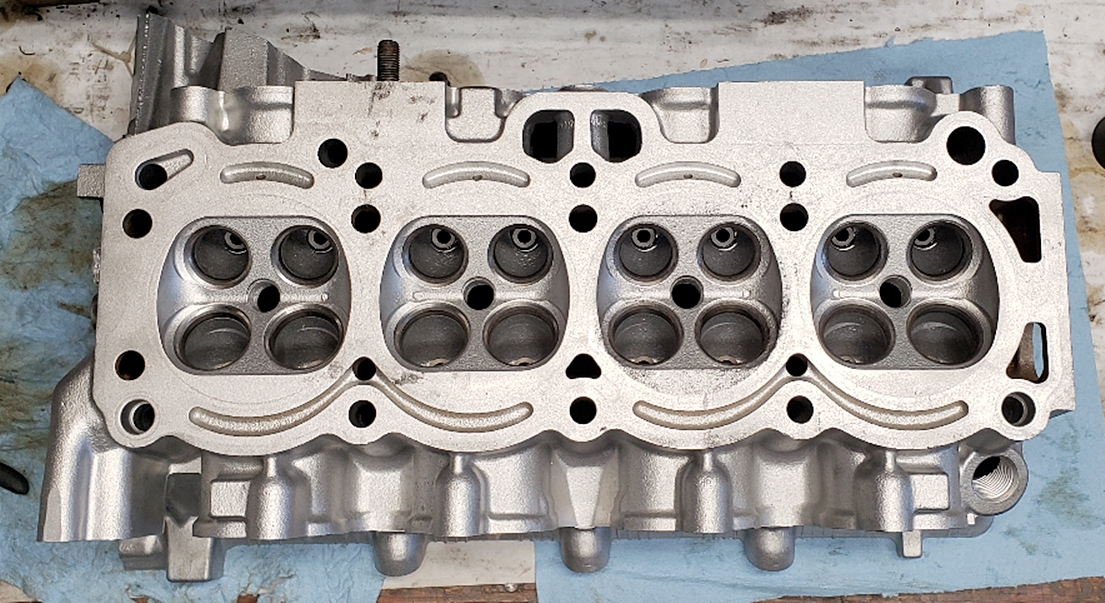 * - What also helped me decide was the fact that the decay was all inside the fire ring of the head gasket. The old head gasket - stuck to the head helped protect the head.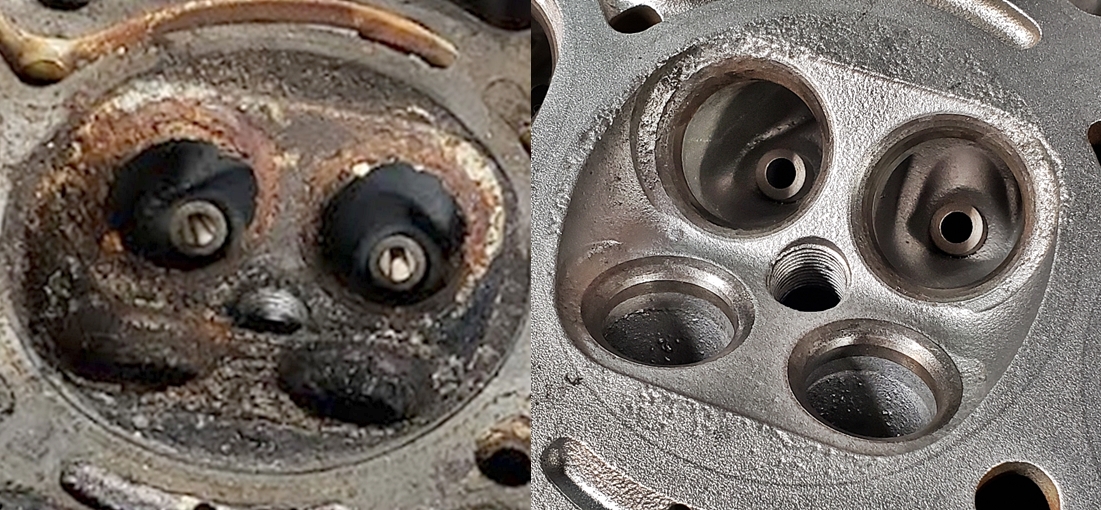 Porting proceeds.... Typical crappy short radius from a smallport head...

and exhaust work....
and a 4 panel showing just how much that chamber improved......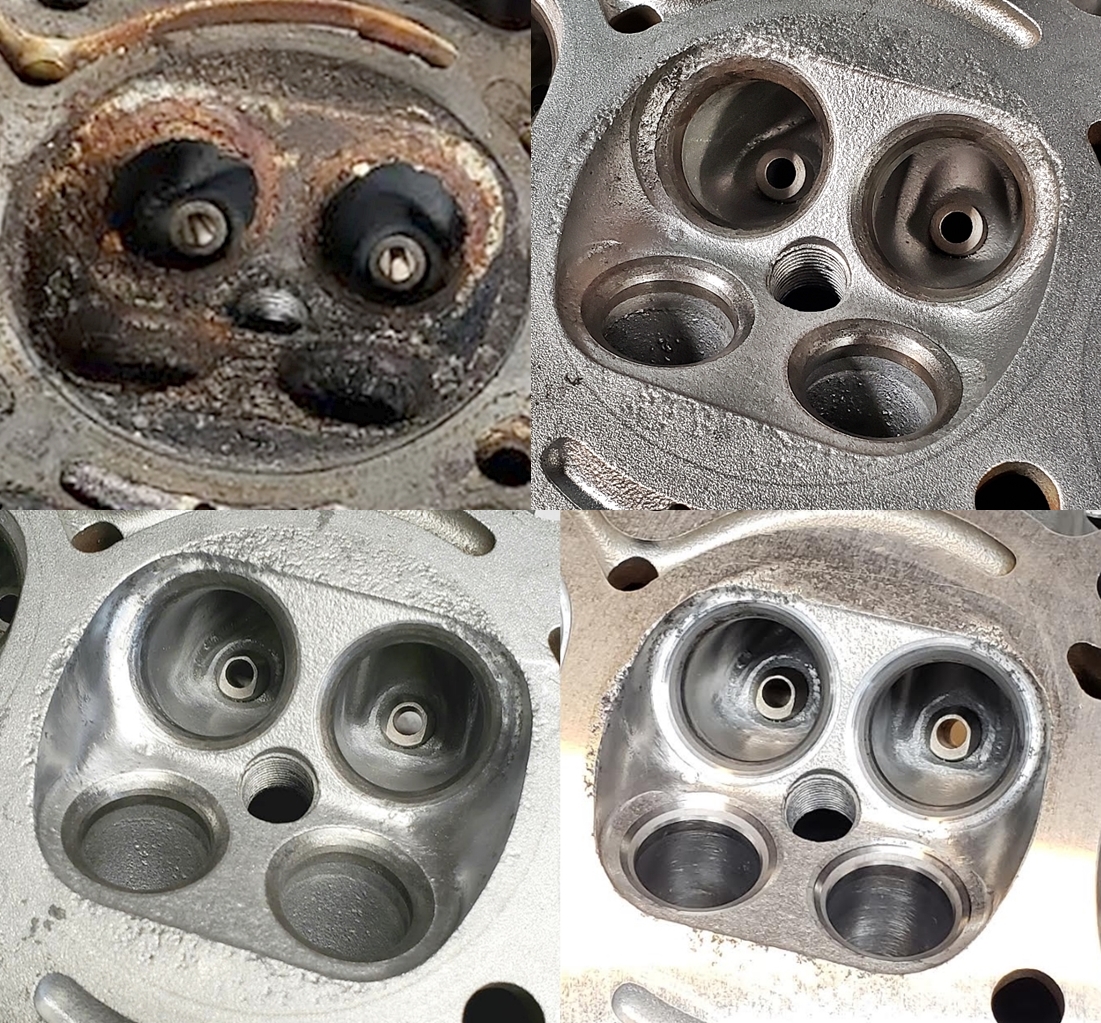 ready for re-assembly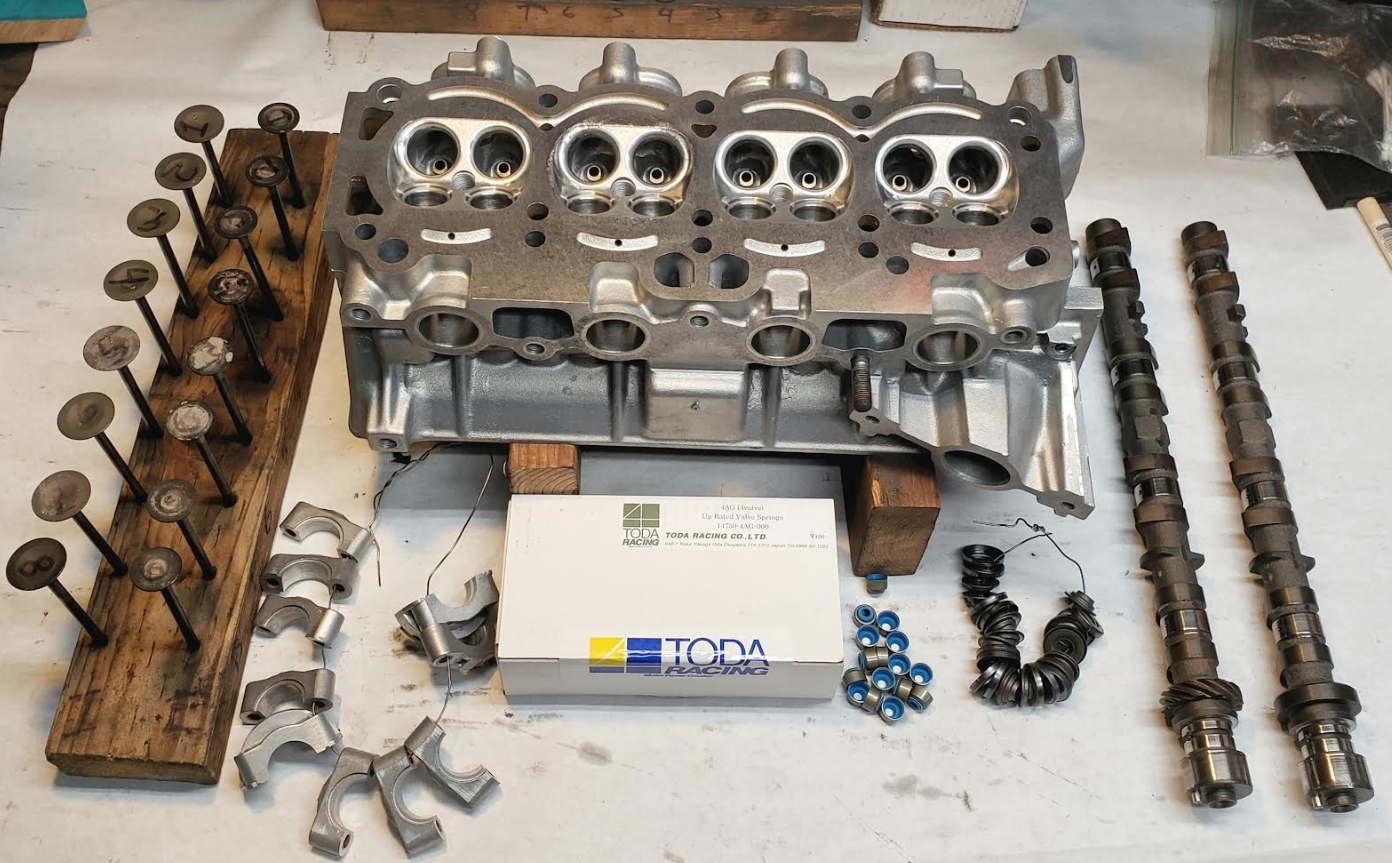 ---
Dan -

You can |

.... OR you can ask for help!!!

OST Porting service - http://hachiroku.net/forums/showthread.php?t=19991
07-11-2022, 07:11 PM
decryphe
Member


Posts: 208
Joined: Aug 2016
Reputation: 0
(Catching up...) OST-083: Salvage operation
Impressive how well that cleaned up!
07-11-2022, 08:32 PM
banpei
Super Moderator


Posts: 11,372
Joined: Aug 2004
Reputation: 7
(Catching up...) OST-083: Salvage operation
That before pic looked so gruesome I was expecting a twist to happen somewhere in the middle. But it didn't and great job on reviving this head!

---
1982 - TA60 Carina 4dr sedan - fun cruiser
1983 - AE86 Sprinter Trueno - import project
2013 - Honda Civic sport - daily driver
2004 - AEU86 dot ORG - daily domain

Support our forum, buy from the AEU86 shop:


User(s) browsing this thread: 1 Guest(s)