01-23-2016, 12:56 PM
(This post was last modified: 01-23-2016 01:06 PM by mannix20vt.)
mannix20vt
Junior Member


Posts: 23
Joined: Jan 2011
Reputation: 0
Beams Levin build
Here is my 1983 Levin (originally Trueno), I have since March 2012.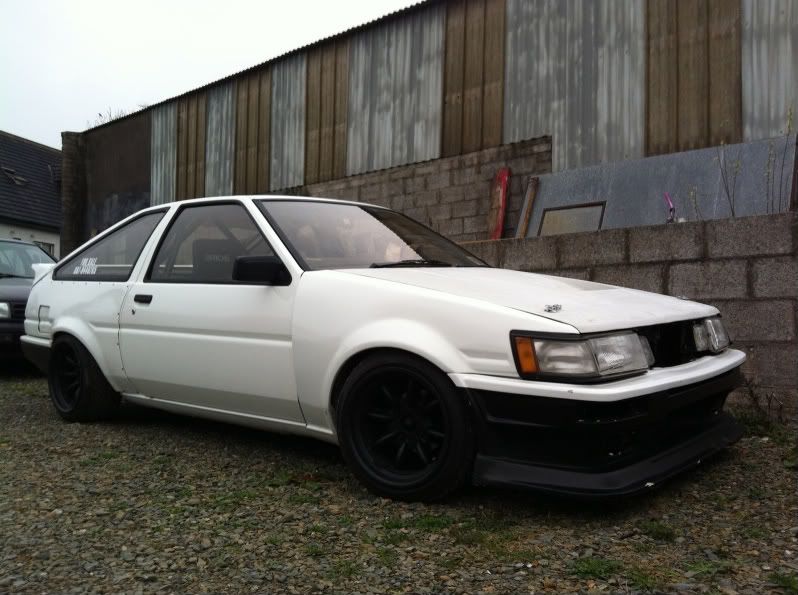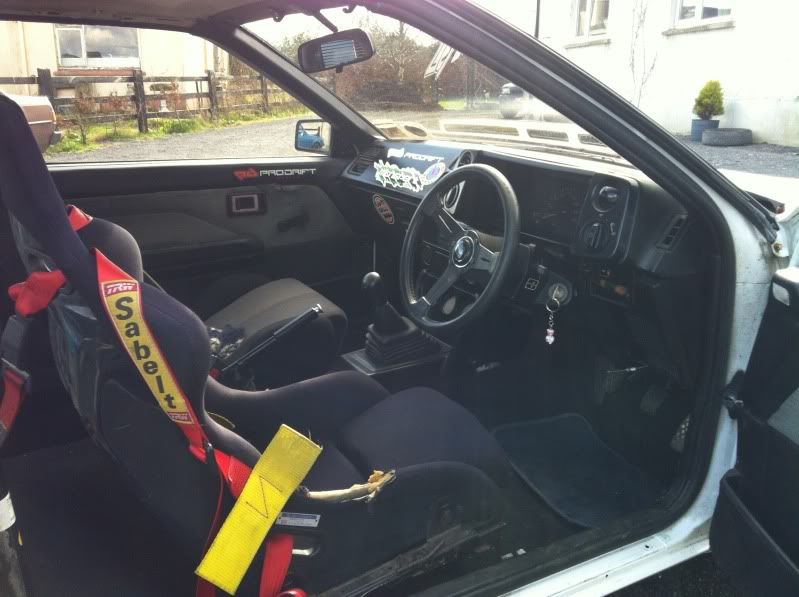 I won the car like this is a raffle, so it stood me €60
The car an great and drove nice. Had a sweet 16V with a Sunline Racing ECU, some suspension bits etc
I decided this car is one to keep after going through so many and regretting selling them, some of my old ones;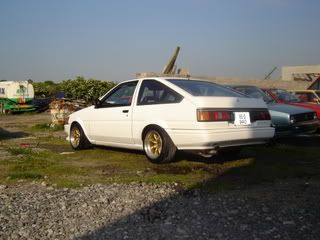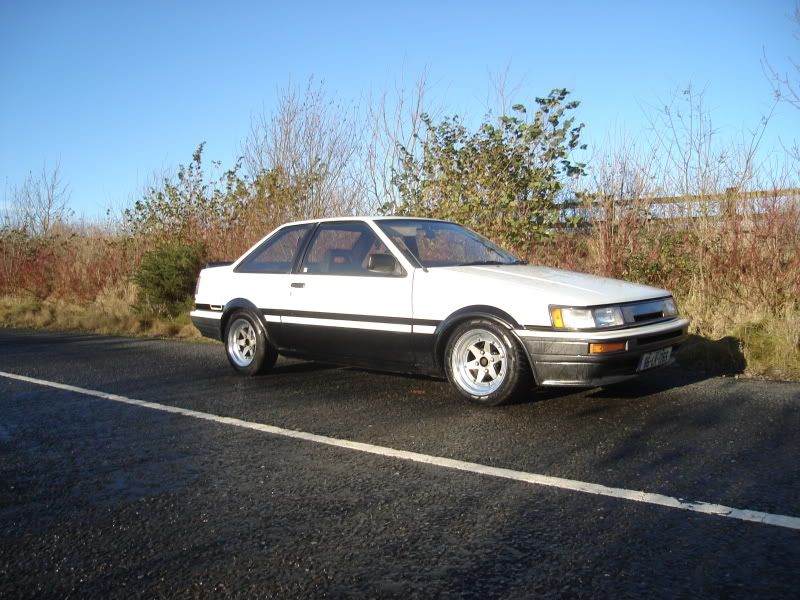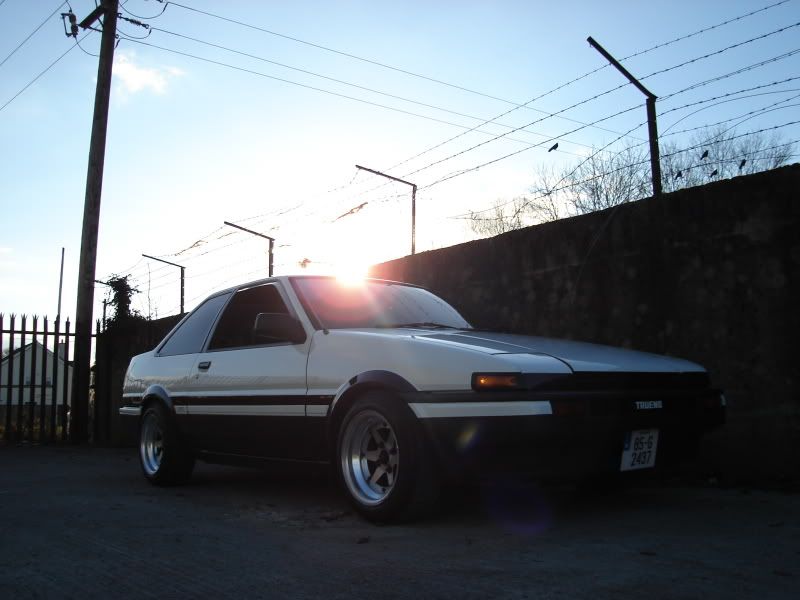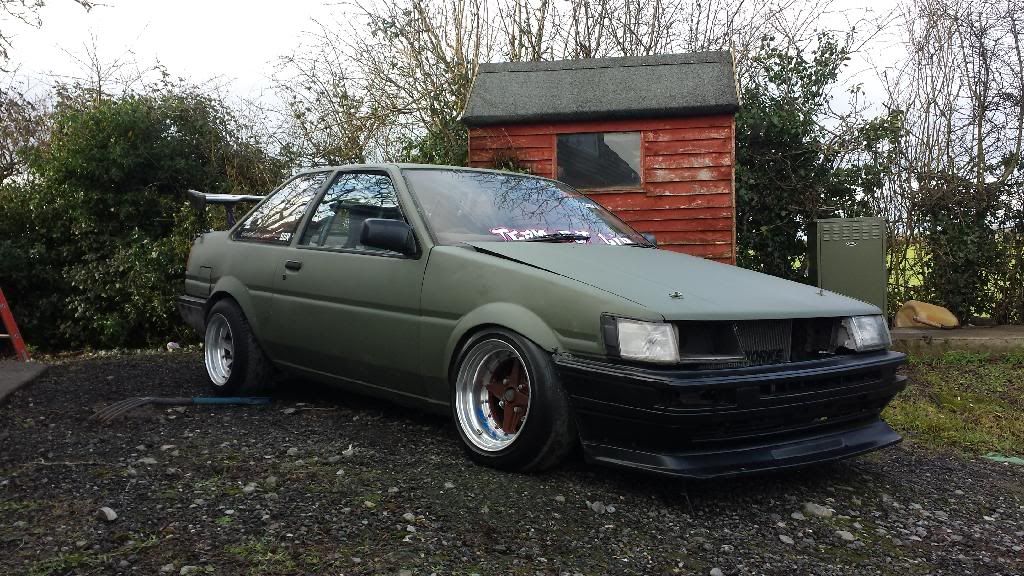 ---
So now that I was keeping the car, I wanted to build it to my style. I'm not a huge fan of fibreglass over fenders etc, so the plan was to go back to a steel arch.
These pics were mid 2012, I stripped it and then pushed it outside and built the green drift car above with the intention of keeping this as a standardish road car. Between then and now, I have a beautiful daughter. So having the two cars and a good time now and again went out the window!
So I broke the track car and kept all the bits I liked for this build
---
This was the car after getting custom arches welded in and sorting out the suspension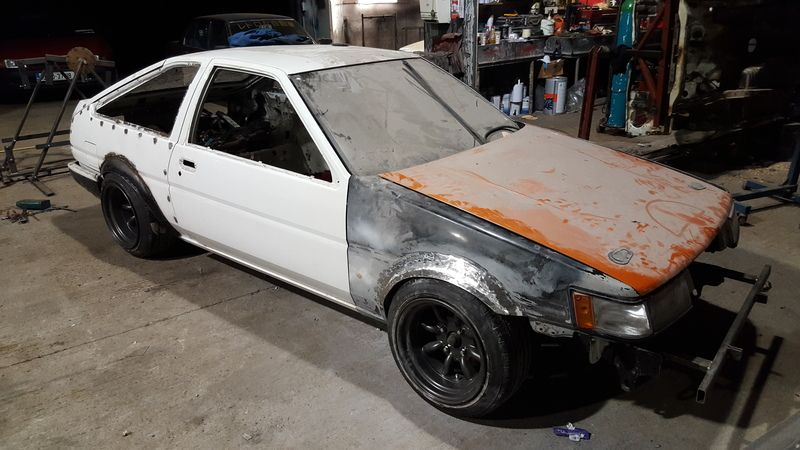 Car is now stripped and will be getting blasted soon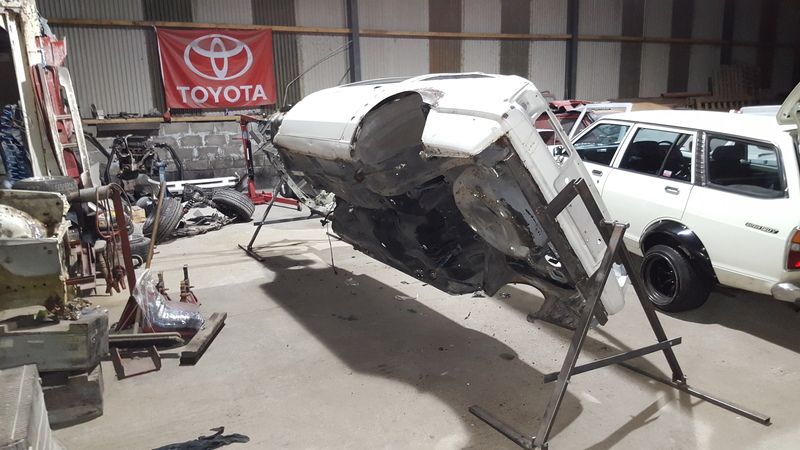 01-25-2016, 09:53 PM
krullibull
Member


Posts: 178
Joined: Apr 2011
Reputation: 0
Beams Levin build
That's a good price to pay for that Levin

. Any more details on the "spit"? Looking for inspiration for next winter.
01-26-2016, 12:02 AM
(This post was last modified: 01-26-2016 12:02 AM by mannix20vt.)
mannix20vt
Junior Member


Posts: 23
Joined: Jan 2011
Reputation: 0
Beams Levin build
A few of us made it up in the garage, cost less than €50.

I can measure it up and send you pictures if you like?
01-26-2016, 01:22 PM
mad.matt
Senior Member


Posts: 374
Joined: Aug 2014
Reputation: 1
Beams Levin build
mannix20vt Wrote:I won the car like this is a raffle, so it stood me €60
Your car cost you less than a single rack conversion bush and shipping from GRP4 to me...
Looks good though bud, look forward to seeing progress on this

01-26-2016, 09:35 PM
krullibull
Member


Posts: 178
Joined: Apr 2011
Reputation: 0
Beams Levin build
01-27-2016, 12:39 AM
mannix20vt
Junior Member


Posts: 23
Joined: Jan 2011
Reputation: 0
Beams Levin build
User(s) browsing this thread: 1 Guest(s)