01-26-2009, 11:23 PM
totta Crolla
Posting Freak


Posts: 1,018
Joined: Sep 2005
Reputation: 2
front crossmember
Anyone got one out ?
I need an accurate measurement between the two track control arm bolt holes if possible.
Thanks, tc
---
An analogue brain in a digital World
01-31-2009, 06:45 PM
front crossmember
totta Crolla Wrote:Anyone got one out ?
I need an accurate measurement between the two track control arm bolt holes if possible.
Thanks, tc
Never thought this would come in handy again... hope it has what you need.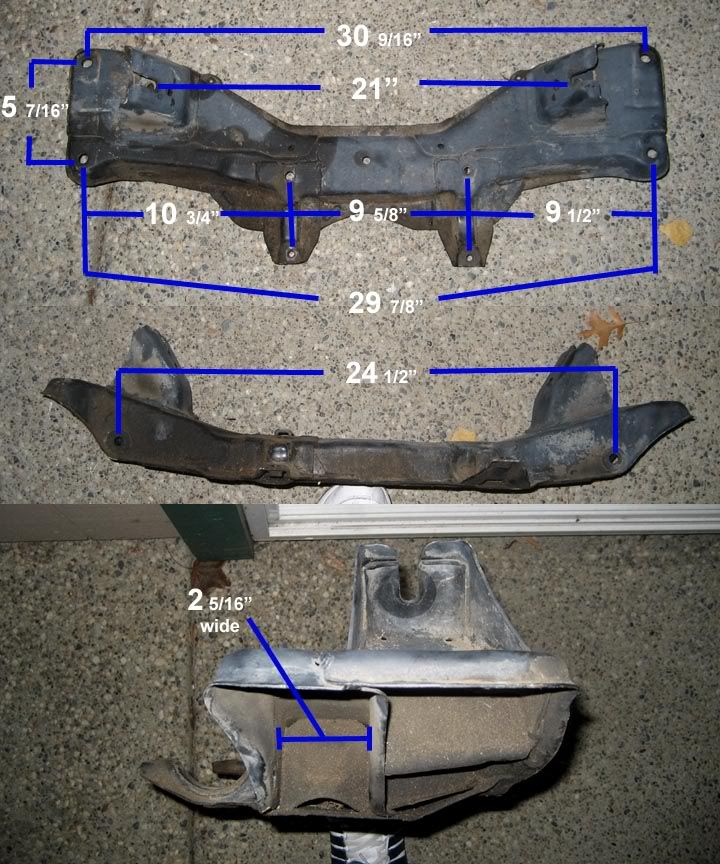 Andrew
02-01-2009, 02:40 PM
banpei
Super Moderator


Posts: 11,016
Joined: Aug 2004
Reputation: 7
front crossmember
Very useful information! Thanks!

I've placed it under the FAQ:
http://www.aeu86.org/index/technical-faq...post=58121
---
1982 - TA60 Carina 4dr sedan - fun cruiser
1983 - AE86 Sprinter Trueno - import project
2013 - Honda Civic sport - daily driver
2004 - AEU86 dot ORG - daily domain

Support our forum, buy from the AEU86 shop:


02-01-2009, 08:53 PM
totta Crolla
Posting Freak


Posts: 1,018
Joined: Sep 2005
Reputation: 2
front crossmember
Excellent, thankyou.
Centering the steering seems extremely important on the '86 and I have since worked that on my rack at least, 83.75mm is the magic number

That is the distance the rack sticks out each side of the housing. Just a 2mm difference caused a noticeable change in steering control on my car.
---
An analogue brain in a digital World
User(s) browsing this thread: 2 Guest(s)