OST-071: For an AE71 - Largeport for a liftback
03-16-2021, 01:08 AM
(This post was last modified: 03-16-2021 01:12 AM by oldeskewltoy.)
oldeskewltoy
4AG Super Genius ;)


Posts: 1,787
Joined: Jan 2007
Reputation: 1
RE: OST-071: For an AE71 - Largeport for a liftback
Both the head, and the block are back in my hands.
The head has been machined .009" to get chamber volumes back to 36cc, and now it is ready for re-assembly.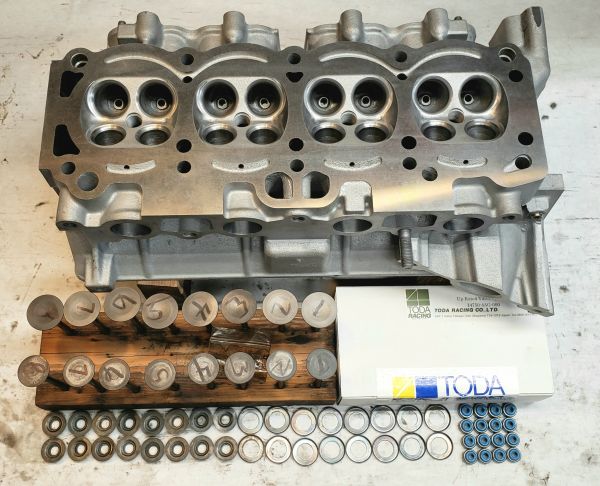 Cam clearance were checked and all now set to .008"
I also got the short block back......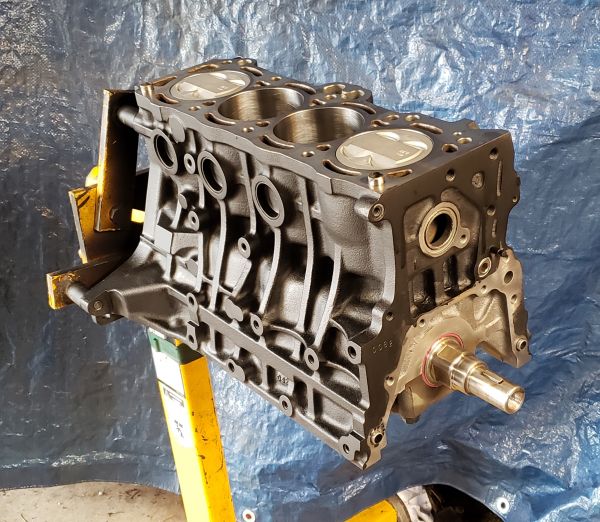 ....and buttoned up the bottom end. (Nice cross-hatch in that hone job!)
If I hadn't mentioned, I am again using the Flos.ie 4AGE engine bolt kit....
you can easily tell by all the shiny bolts. Note the empty bins on the bottom right: sump, rear seal, and oil pump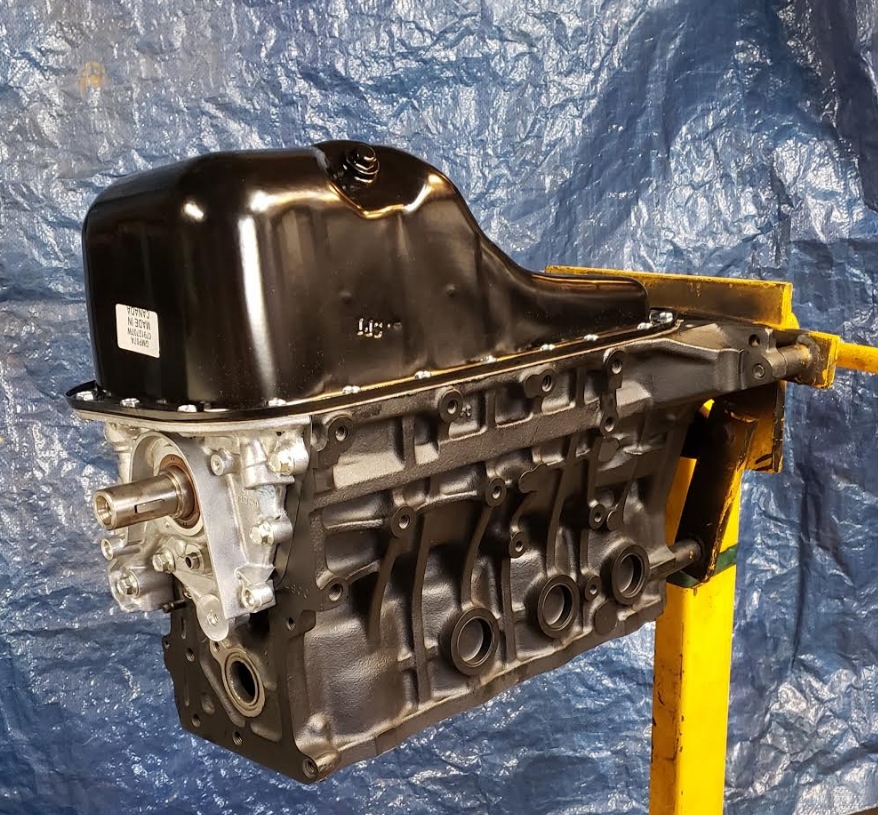 Now we wait another month for the correct Cometic gasket to arrive.
more to come....
---
Dan -

You can |

.... OR you can ask for help!!!

OST Porting service - http://hachiroku.net/forums/showthread.php?t=19991
User(s) browsing this thread: 1 Guest(s)