OST-071: For an AE71 - Largeport for a liftback
01-27-2021, 07:20 PM
oldeskewltoy
4AG Super Genius ;)


Posts: 1,806
Joined: Jan 2007
Reputation: 1
RE: OST-071: For an AE71 - Largeport for a liftback
from another forum Wrote:clean car

the gear is often too close to oil pump case, for most tools to fit between
If the gear is really stuck on there, I've seem pieces broken from the edge of the gear... or the tool
Half of em I drill & tap/use a heavy duty puller on stubborn crank gear
One CA18 pulley made a loud bang when it released. I was taking a break.... then Bammm!! Scared the crap outta me :lol:

strange looking flywheel. Some aftermarket perf upgrade ?.
Then there's that stupid looking distributor cap(came on 1 of my 4AGEs too). Toyota engineer had to be on drugs. Fugly
from another forum Wrote:Flywheel is from a FWD or MR2. Will need a new one for a RWD, the water plumping will also have to be changed or modified. Same here on the distributor cap, I've never seen one like that?
Davew7
Dist cap is fwd for use in the AE92.
Flywheel is from a Blacktop, and it does work in rwd, I have the same flywheel in Surreptitious - it is around 13#s, so 2-3#s lighter then any other stock flywheel. I think its a score....
I'm hoping (
) that I will not have that bad of an encounter (broken tool, or pulley)
So first things first.... get it all cleaned.
The head.......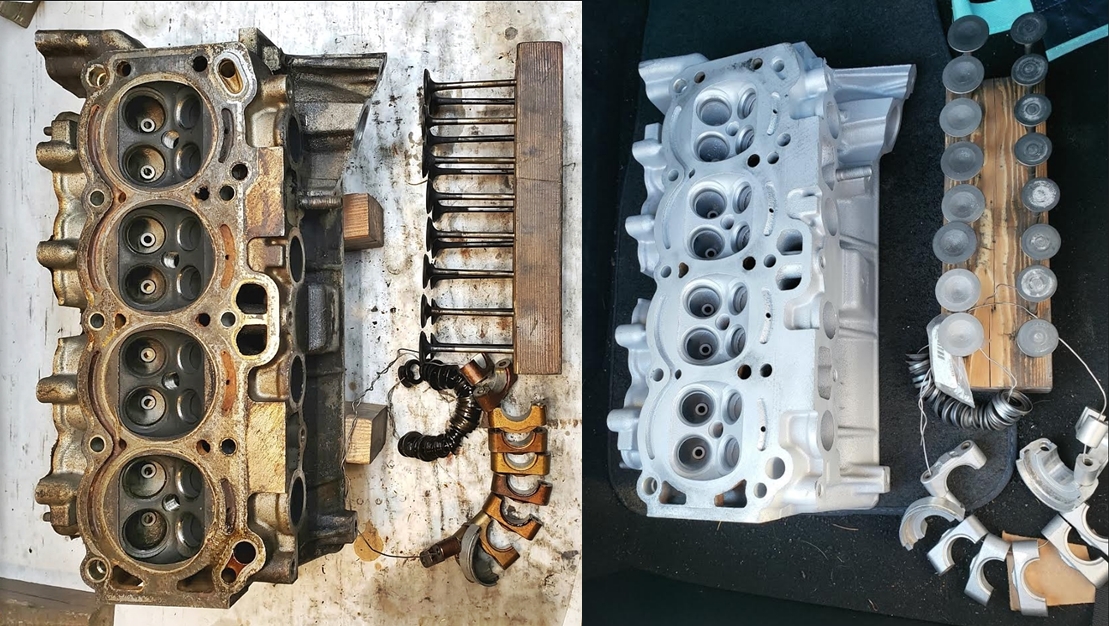 and the block.... note already bored, and honed....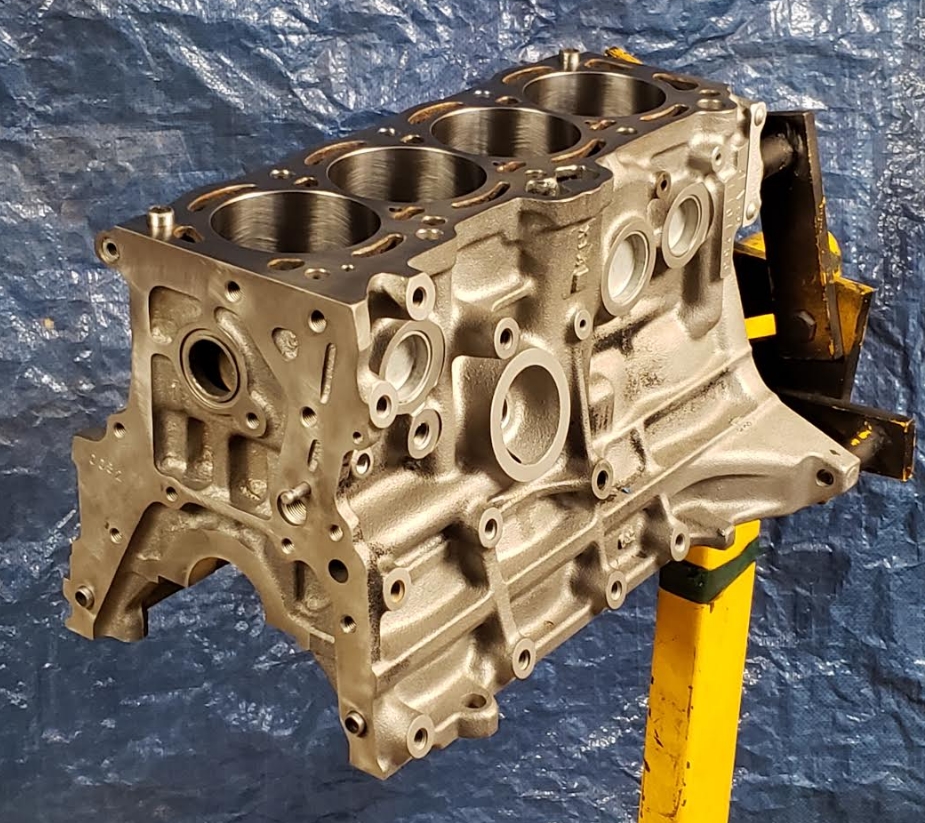 getting the block taped up...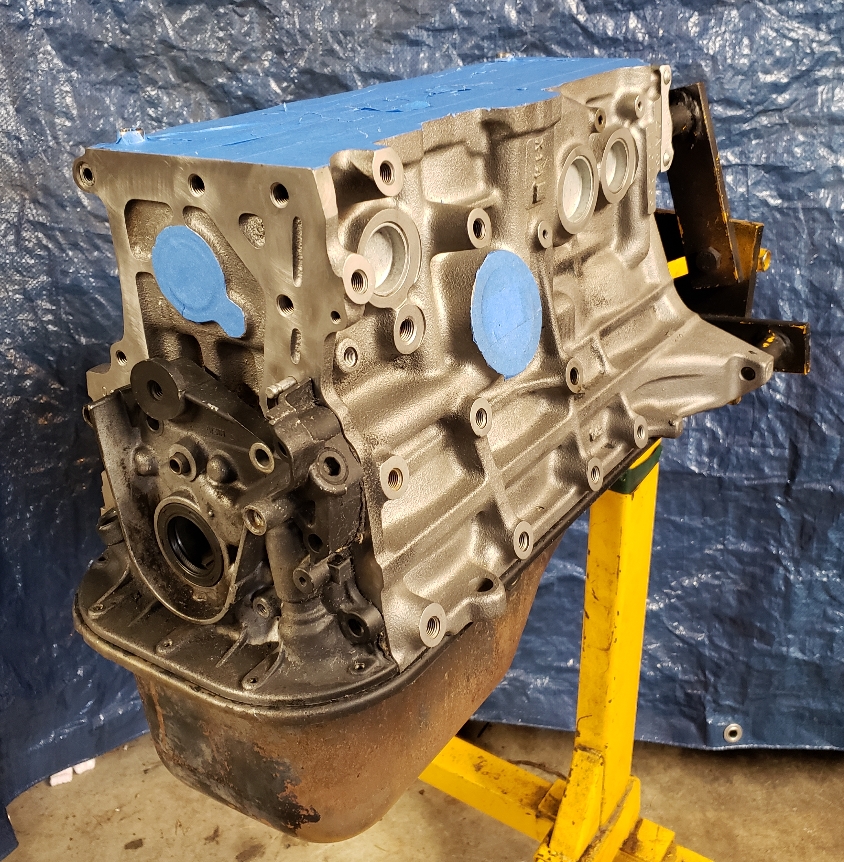 as with a number of builds.... this one also gets the metal blackening epoxy coating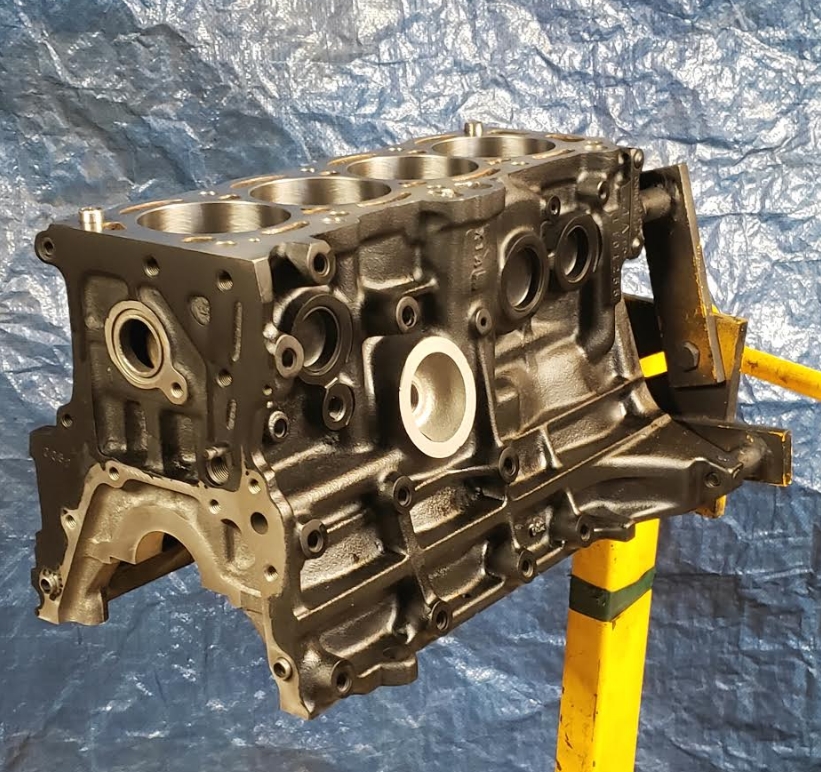 By the way..... did you see the repair?
more to come.......
---
Dan -

You can |

.... OR you can ask for help!!!

OST Porting service - http://hachiroku.net/forums/showthread.php?t=19991
User(s) browsing this thread: 1 Guest(s)