08-28-2018, 09:06 PM
TomRich
Junior Member


Posts: 10
Joined: Jul 2018
Reputation: 0
Rear arch repair panels
What are people using for rear arch panels over in the UK / Ireland? Or is there somewhere useful in mainland Europe who can ship?
I'd heard Escort and Mk2 Golf are fairly close, but looking at a Mk2 Golf next to the Corolla I can't see it. E30 Beemer maybe a good shout?
Just wondered if anyone had any ideas, thanks

08-29-2018, 09:15 PM
banpei
Super Moderator


Posts: 11,408
Joined: Aug 2004
Reputation: 7
Rear arch repair panels
---
1982 - TA60 Carina 4dr sedan - fun cruiser
1983 - AE86 Sprinter Trueno - import project
2013 - Honda Civic sport - daily driver
2004 - AEU86 dot ORG - daily domain

Support our forum, buy from the AEU86 shop:


08-30-2018, 10:15 AM
TomRich
Junior Member


Posts: 10
Joined: Jul 2018
Reputation: 0
Rear arch repair panels
Sweet, just something the P.O of the silver one told me so maybe confused

I'll check out the Escort items, look good on there, thanks.
That shell that Ivan's putting together looks pretty serious

08-30-2018, 01:08 PM
mad.matt
Senior Member


Posts: 374
Joined: Aug 2014
Reputation: 1
Rear arch repair panels
(08-28-2018 09:06 PM)

TomRich Wrote: What are people using for rear arch panels over in the UK / Ireland? Or is there somewhere useful in mainland Europe who can ship?

I'd heard Escort and Mk2 Golf are fairly close, but looking at a Mk2 Golf next to the Corolla I can't see it. E30 Beemer maybe a good shout?

Just wondered if anyone had any ideas, thanks
MK3 Escort seems to be the good shout

08-30-2018, 09:19 PM
zenki
Posting Freak


Posts: 858
Joined: May 2008
Reputation: 1
Rear arch repair panels
---
ハチロク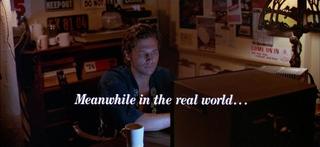 User(s) browsing this thread: 1 Guest(s)