08-10-2018, 12:33 PM
Hama86
Member


Posts: 67
Joined: Oct 2017
Reputation: 0
Horn assembly
Hi folks,

I have to change my horn to stock (previously had a air horn). There are 4 connectors so I assume the car usually has 2 horns (low and high pitch) right? I have the part numbers. Has anyone a photo on how to mount these?

Hard to find pictures of that part of the engine bay.

Thanks.
08-10-2018, 04:20 PM
Bean
AEU86 oldtimer


Posts: 2,556
Joined: Jul 2006
Reputation: 1
Horn assembly
If I remember correctly they are mounted with 1 bolt to each of the uprights between the radiator and bumper (with the horns pointing towards the center)

Sent from my MHA-L29 using Tapatalk
---
AE86 ex-daily
08-10-2018, 06:50 PM
(This post was last modified: 08-11-2018 10:28 AM by Hama86.)
Hama86
Member


Posts: 67
Joined: Oct 2017
Reputation: 0
Horn assembly
I made this photo earlier today. Their is one bolt hole and one with a bolt already in. You mean those places? And they face sideways toward the center line of the car?
Just to clarify, the horns are diaphragm or snail type?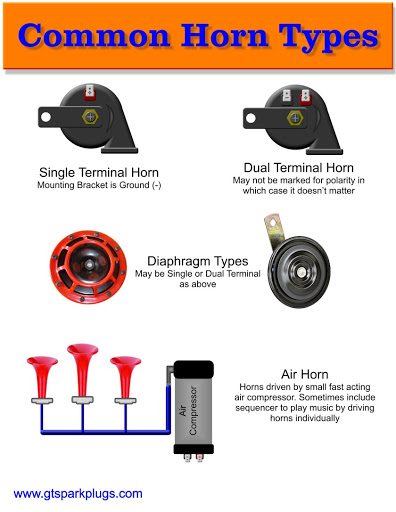 08-11-2018, 01:27 AM
Bean
AEU86 oldtimer


Posts: 2,556
Joined: Jul 2006
Reputation: 1
Horn assembly
Pictures aren't working for me.

Sent from my MHA-L29 using Tapatalk
---
AE86 ex-daily
08-11-2018, 10:28 AM
Hama86
Member


Posts: 67
Joined: Oct 2017
Reputation: 0
Horn assembly
08-11-2018, 07:06 PM
Bean
AEU86 oldtimer


Posts: 2,556
Joined: Jul 2006
Reputation: 1
Horn assembly
They are diaphragm types and one goes where you have the bolt hole, not sure on the swcond one as my previous owner fitted airhorns too and I just installed a small hidden switch to change between them.

Sent from my MHA-L29 using Tapatalk
---
AE86 ex-daily
User(s) browsing this thread: 1 Guest(s)