T3 evolved drift knuckles
07-11-2017, 10:41 PM
nyberrg
Junior Member


Posts: 34
Joined: May 2015
Reputation: 0
T3 evolved drift knuckles
Trying to find out if its possible to fit ae86 coilovers on my carina ta60. So far I've found out that s13 camber plates are 106mm between each bolt instead of the 107mm of a Carina. The problem now is the steering knuckles of my Carina wont bolt up to an ae86 strut.

Reading about the T3 evolved drift knuckles it seems like they would fit almost any combination of old school toyota parts. Anyone used these and can confirm? Also how would these be for street use? My car is already a hassle to drive kinda so would it be horrible and super twitchy or doable?
07-14-2017, 01:24 PM
krullibull
Member


Posts: 178
Joined: Apr 2011
Reputation: 0
T3 evolved drift knuckles
"We suggest these knuckles be used for dedicated drift car use only. The benefits built into them are specifically designed for drifting rather than road racing or street use. "
I would not go zero ackerman for the street, the car will most likely drive like shit unless you're sideways all the time
07-14-2017, 05:58 PM
zenki
Posting Freak


Posts: 858
Joined: May 2008
Reputation: 1
T3 evolved drift knuckles
Get ae86 ps knuckles.
---
ハチロク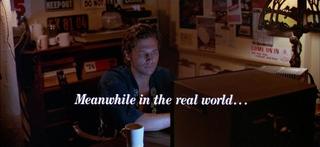 07-17-2017, 08:05 AM
nyberrg
Junior Member


Posts: 34
Joined: May 2015
Reputation: 0
T3 evolved drift knuckles
User(s) browsing this thread: 1 Guest(s)