Project Mu Rotors Now Available!!!!
06-16-2011, 01:13 AM
Project Mu Rotors Now Available!!!!
In case u guys didn't know we are now authorized dealer for Project Mu Products!!!
We are more then happy to assist anyone who is interested in our products!
please feel free to ask questions or comments about Project Mu!!!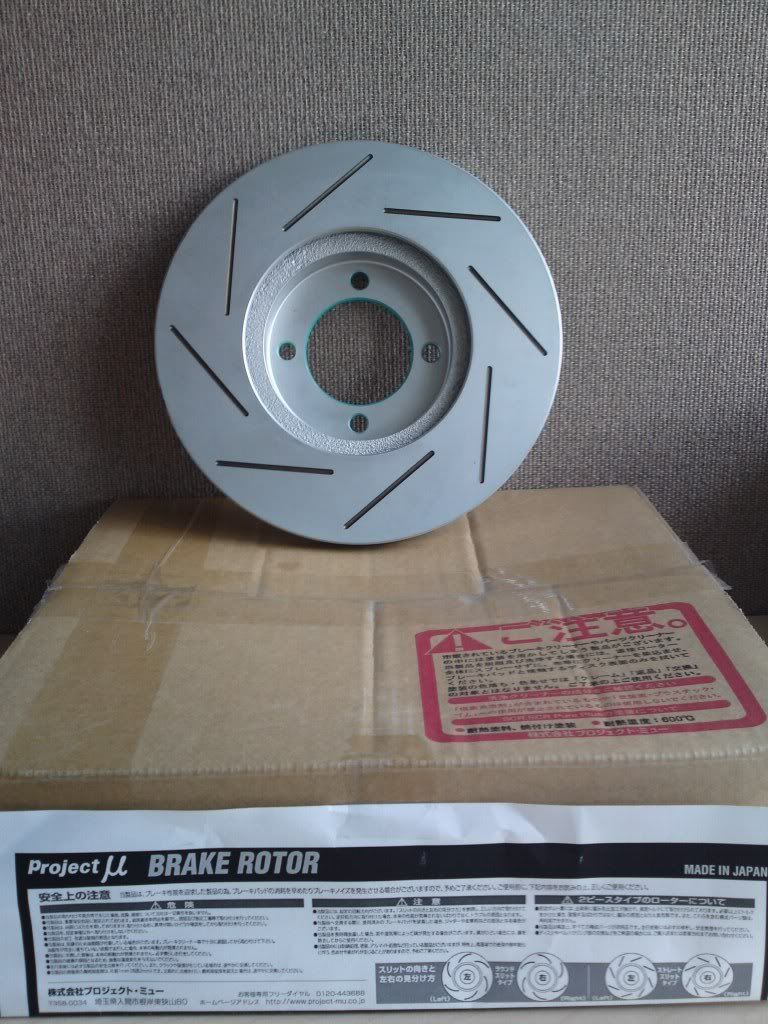 Project Mu Brake Disk Rotor - SCR Pure Plus6
-Structure: 1 Piece
-Material: FC cast iron
-Slit: Round / Six slits per side; twelve on both sides
Details:
The round slits have a greater cleaning effect than their straight counterparts, and improve initial braking. Highly recommended for those that mainly do on-street "sport" driving.
Happy with what you see?
Please dont hesitate to PM or Call to put your order in because these are going FAST!!!!!!
Again Thank You for your interest. Feel free to call or pm for any question comments or concerns!
Your opinion matters to us!
Thank You And Have A Great Day!!!
Matt
Spirits Auto
1938 Tyler Ave, Unit E168
El Monte CA 91733
(626)329-0303
[email protected]
http://www.spirits-autoworks.com
AIM or Meebo: spiritssales02
---
Contact information:
Leon, Matthew
Spirits autoworks
1938 Tyler Ave, E168
S. El Monte, CA 91733
USA
Phone number: +16263290303
Email: [email protected], [email protected], [email protected]
AIM: spiritsracing, spiritsales01, spiritssales02
User(s) browsing this thread: 1 Guest(s)