11-24-2020, 08:31 PM
oldeskewltoy
4AG Super Genius ;)


Posts: 1,769
Joined: Jan 2007
Reputation: 1
RE: OST-069: Transformation
(11-15-2020 11:07 PM)

Vaptor Wrote: I have seen people smooth the valve guides down so they are flush with the IN/EX channel, is there any reason for doing this, or is it overdoing it.?
good question....
I assume you mean something similar to this.....
the actual 4AGE/ZE valve guide is all of 1.6" long....it holds the 4AG valve stable at valve speeds up to 75 opening/closings per second......
The more you shorten it, the less stable the valve becomes. Shorten it a little, and it isn't likely to be an issue, shorten it more....???
But how short is too short?? I can't tell you..... for I don't know.
What I do know, is Loynings does use guides on many of their 4AG race engines, while removing the guide boss, they still keep the guides....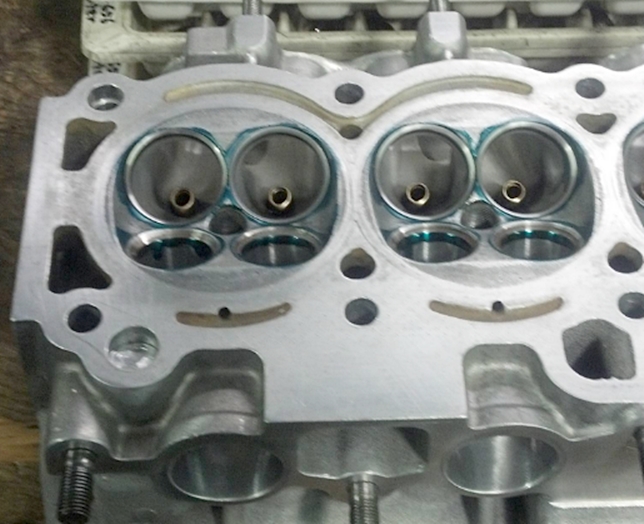 In the same breath... I have shortened guides in one of my head builds... but it wasn't a 4AG... and it wasn't shortening them as much as in the above photo.
I was building a 1GG head, and the guides were longer then the 4AG guides, with similar, or less lift then a 4AG..... so I shortened them
intake....

exhaust....
When I port heads I've tried to follow one underlying rule..... "do no harm"

---
Dan -

You can |

.... OR you can ask for help!!!

OST Porting service - http://hachiroku.net/forums/showthread.php?t=19991
User(s) browsing this thread: 1 Guest(s)