OST-062: Mixed Breed Autocross Whip
11-19-2019, 11:32 PM
oldeskewltoy
4AG Super Genius ;)


Posts: 1,763
Joined: Jan 2007
Reputation: 1
RE: OST-062: Mixed Breed Autocross Whip
from another forum Wrote:That .012" might work well enough.

I found a lot, if not most, aftermarket pistons are machined for a .010" lower compression height

. That's for a good clean up on the block.
We shall see.... Cometic has soo many different thicknesses, it should be no problem setting squish between .032", and .036"
Further progress on the head.... 2 down......
intake....
exhaust....
Chambers....
Working short radius for #4 intake valve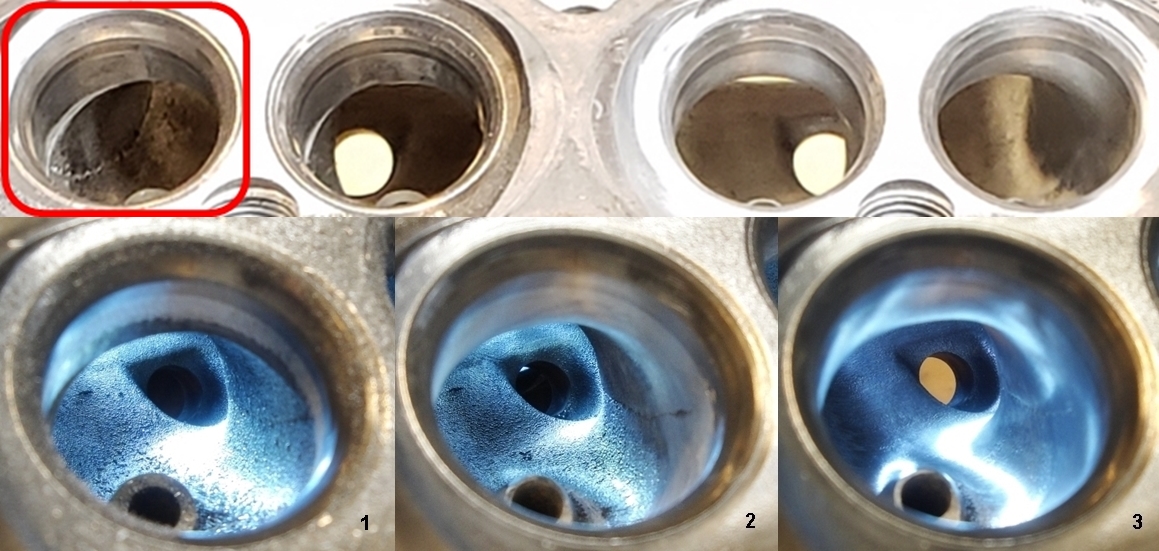 before and after (apologies for fuzzy after pic) both bowls ported, and chamber deshrouded
more to come.....
---
Dan -

You can |

.... OR you can ask for help!!!

OST Porting service - http://hachiroku.net/forums/showthread.php?t=19991
User(s) browsing this thread: 1 Guest(s)