04-06-2021, 06:24 PM
Minidaxman
Junior Member


Posts: 7
Joined: Apr 2021
Reputation: 0
Minidaxman
hello, morgan 19 years old from belgium, i will go get an ae85 within a few days and i will need advice for a 4age bluetop swap

04-06-2021, 09:49 PM
Ivan141
Super Moderator


Posts: 6,164
Joined: Sep 2004
Reputation: 0
Minidaxman
Welcome Morgan. An AE85, must be a japanese import?
Be sure to get some pictures online once you have it!
---
FABRICA MI DIEM, PVNC!
04-07-2021, 09:32 AM
banpei
Super Moderator


Posts: 11,033
Joined: Aug 2004
Reputation: 7
Minidaxman
Welcome!
I would be curious as well!

---
1982 - TA60 Carina 4dr sedan - fun cruiser
1983 - AE86 Sprinter Trueno - import project
2013 - Honda Civic sport - daily driver
2004 - AEU86 dot ORG - daily domain

Support our forum, buy from the AEU86 shop:


04-09-2021, 05:37 PM
Power_uP
Senior Member


Posts: 264
Joined: Nov 2017
Reputation: 2
Minidaxman
If you want to go for a full GT swap then its a lot of work, but if you just want to swap the 4AG into your car then I'm sure there's plenty of people who can give advice once you've collected the car.

Welcome to the forum btw.
04-10-2021, 02:37 PM
Hanzo
Junior Member


Posts: 17
Joined: Mar 2021
Reputation: 0
Minidaxman
Hi Morgan welcome to the forum. Cool that you took an interest in old cars that young.
04-16-2021, 01:02 PM
zenki
Posting Freak


Posts: 845
Joined: May 2008
Reputation: 1
Minidaxman
Welcome. Any update on this?
---
ハチロク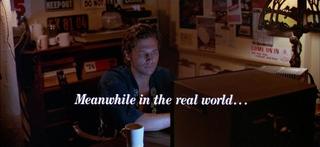 User(s) browsing this thread: 1 Guest(s)