JDM GT-Apex Trueno in the Alps #
08-17-2016, 11:04 PM
(This post was last modified: 10-13-2020 05:57 PM by decryphe.)
decryphe
Member


Posts: 154
Joined: Aug 2016
Reputation: 0
JDM GT-Apex Trueno in the Alps #
Hi guys!
So, now it's time to blog, rant, appreciate and tell about the probably only JDM Trueno in Switzerland. Long story long, here it comes:
So, one would probably first want to know, why the 86? Since it's such a great little car, there's many reasons why one might want specifically this car. For me it's mainly the basic idea of being small, lightweight, RWD, quick around corners and being a really bare bones car - a "car" car. That would fit to stuff like the Ford Escort, E30 (M or non-M), Alfa Romeo GTV and a bunch of other sporty coupes or hatches from the 70s and 80s - but for me it has to be from Japan. I grew up with Toyota, so that's what it is. And last but not least, this is the most damn sexy car there is. So the idea was born.
Searching for the right one, I've come across a couple options, but I had a specific flavour in mind. Had to be a red panda. Had to be mostly stock interior. Had to be mostly stock looking in the engine bay. Mainly, I didn't want to have to track down a ton of parts to restore the car to how I want it to be. After 9 months of scavenging japan-partner and tradecarview and a couple others, I stumbled over the one that I ended up importing. No more than two days after finding it, the money was transferred and it was mine. That was mid April.
Here's the pictures from tradecarview upon which I decided to buy it: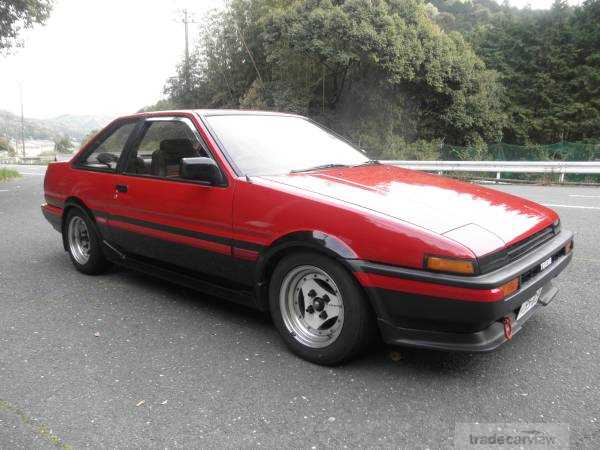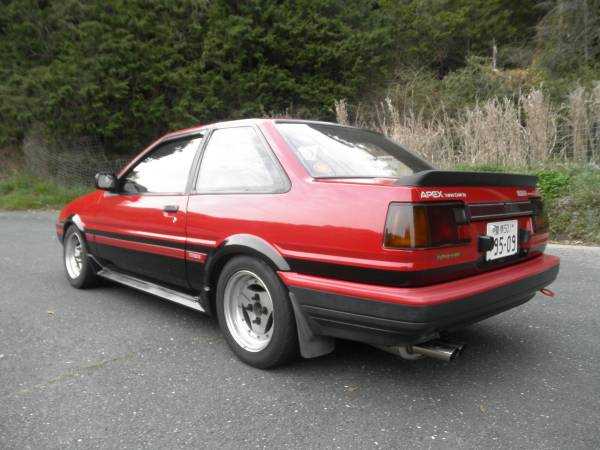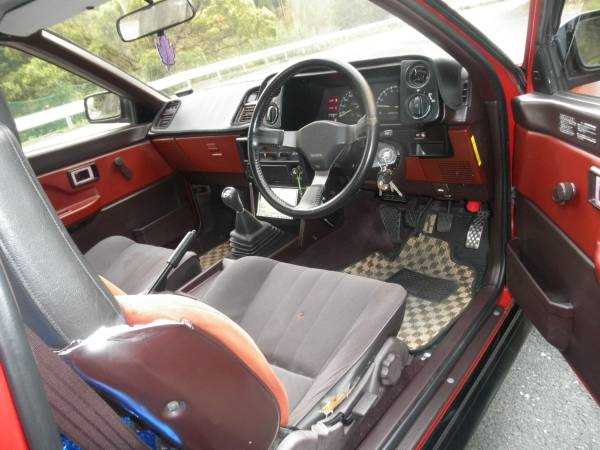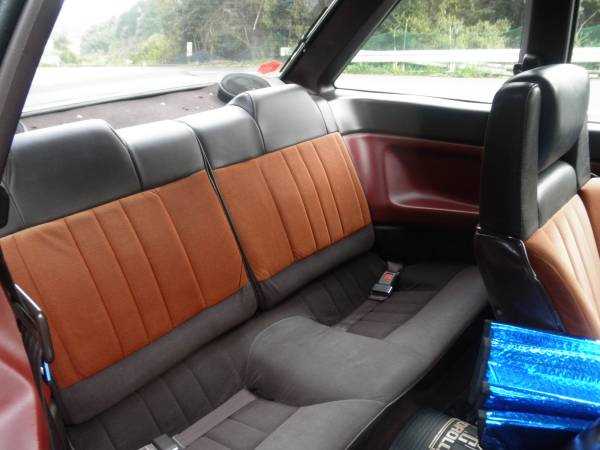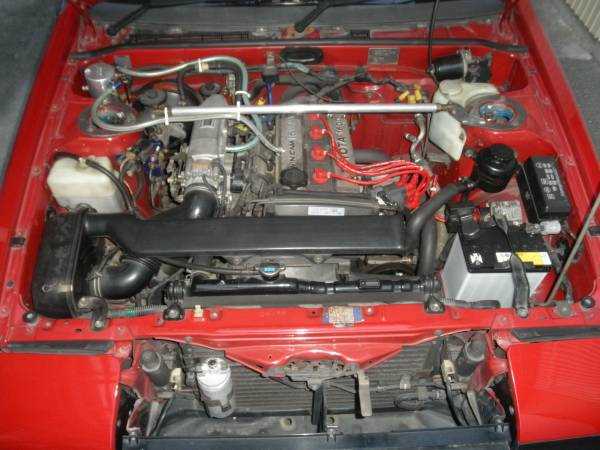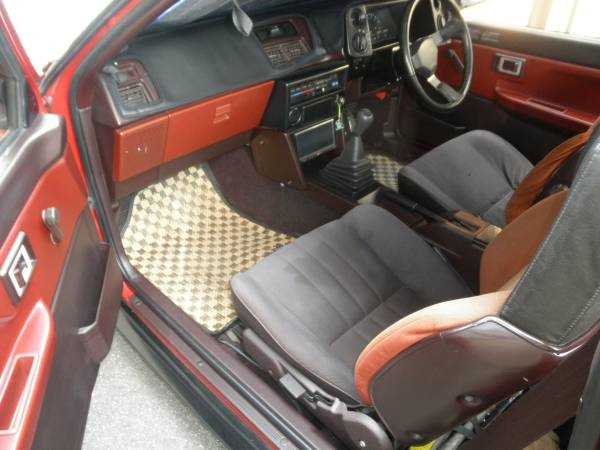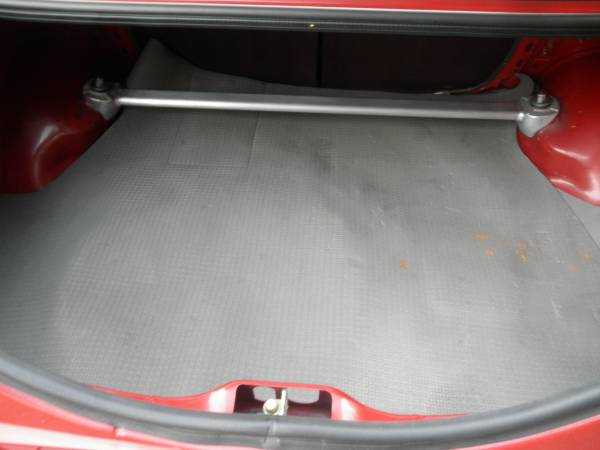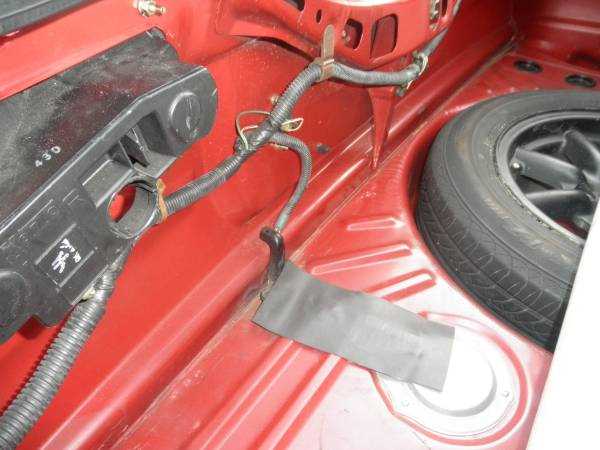 A few days later, I receive a large collection of photos from the contact of my Swiss importer, showing a car in really good condition: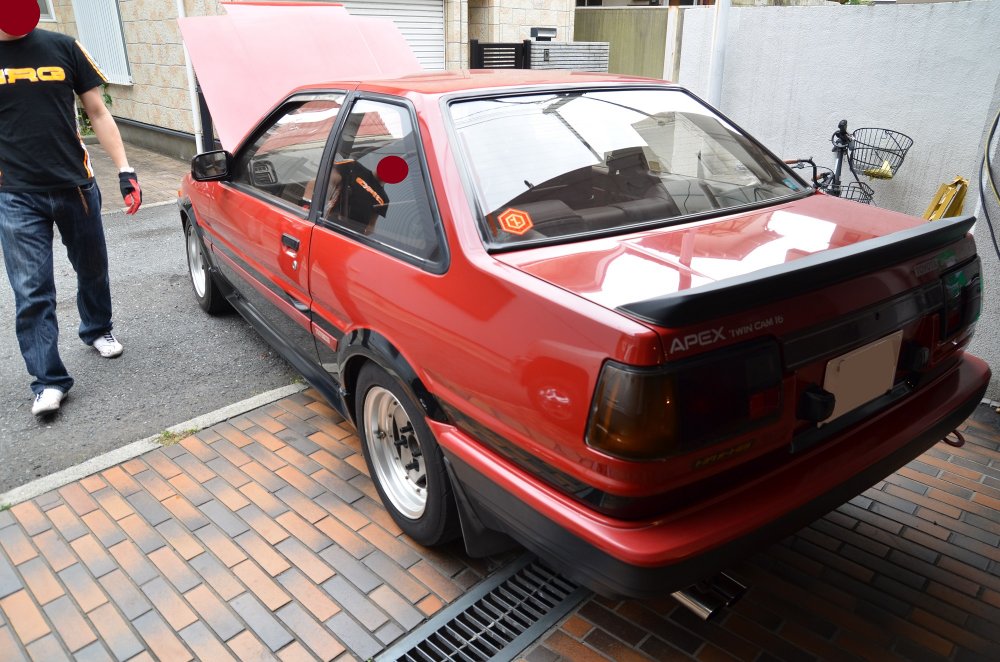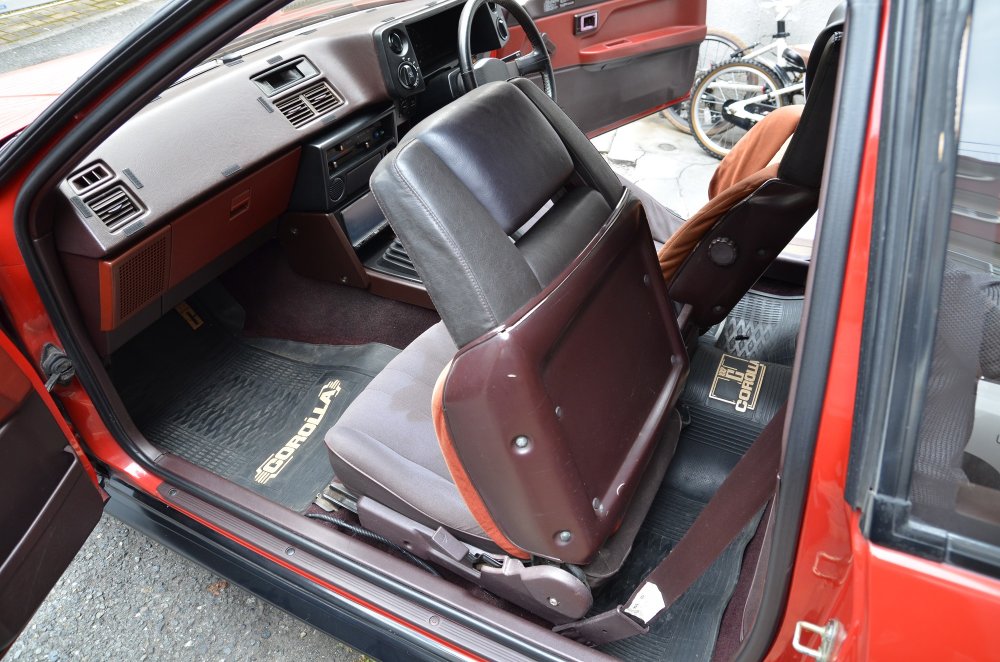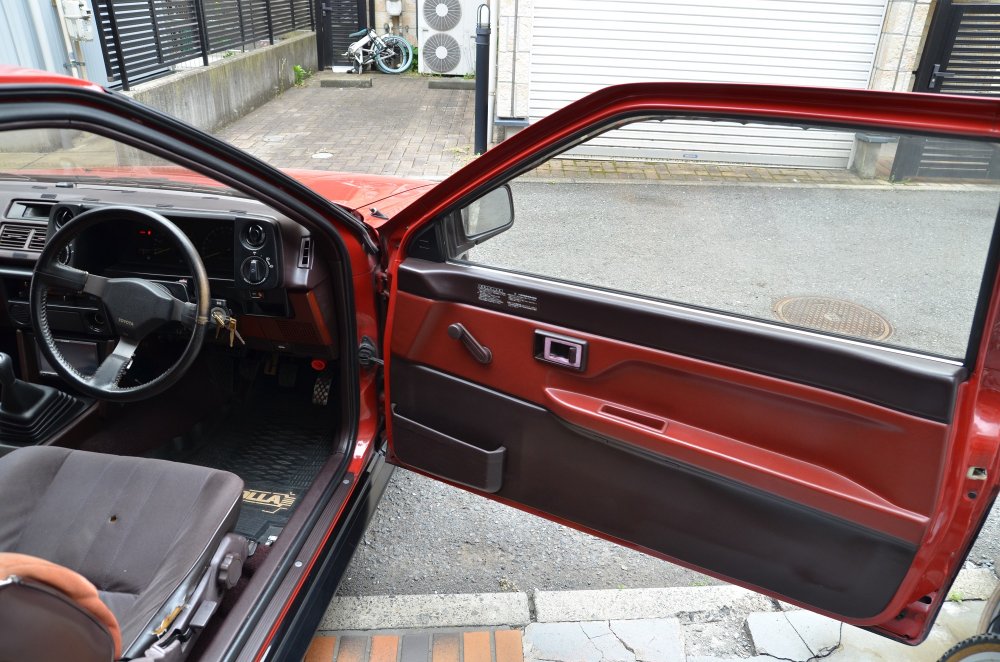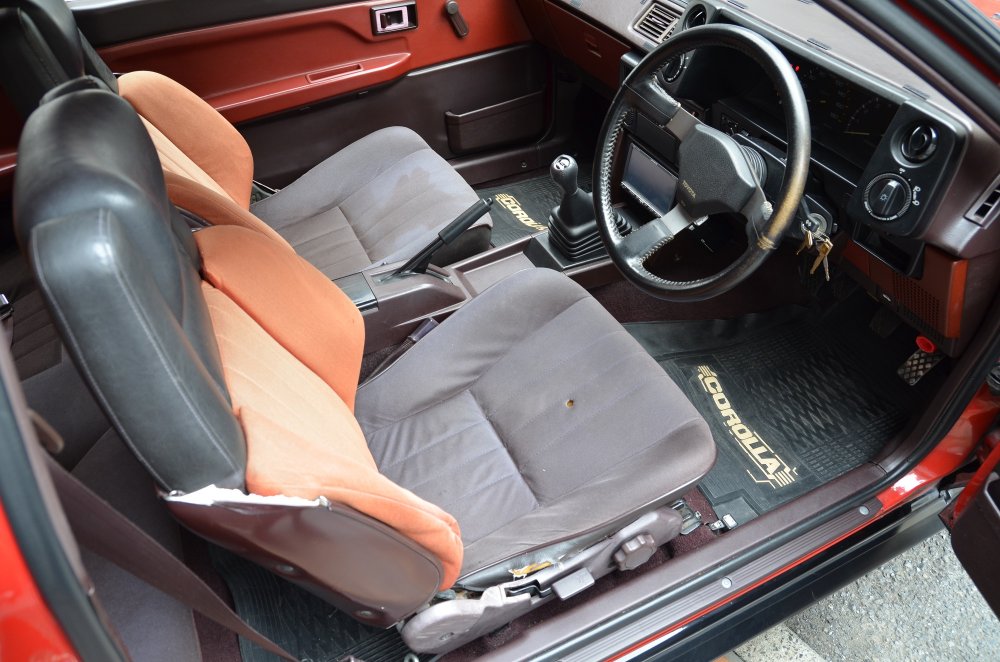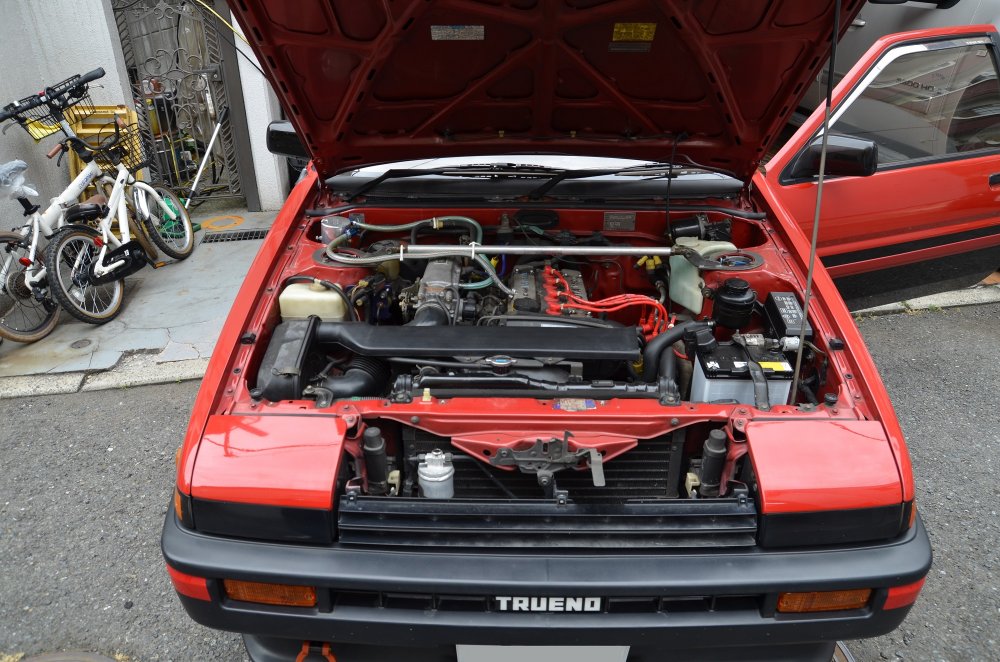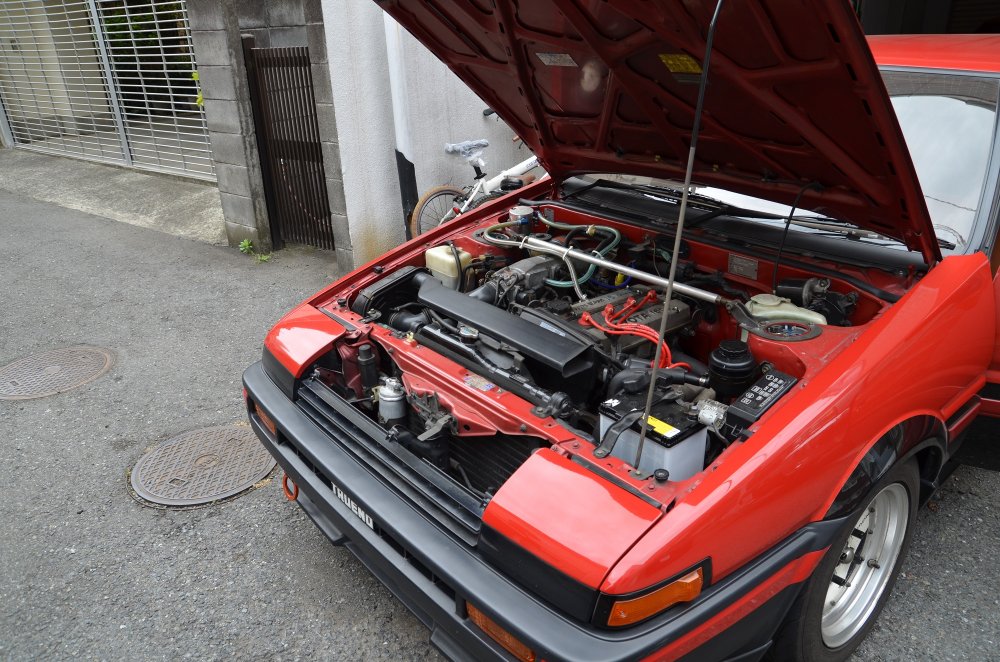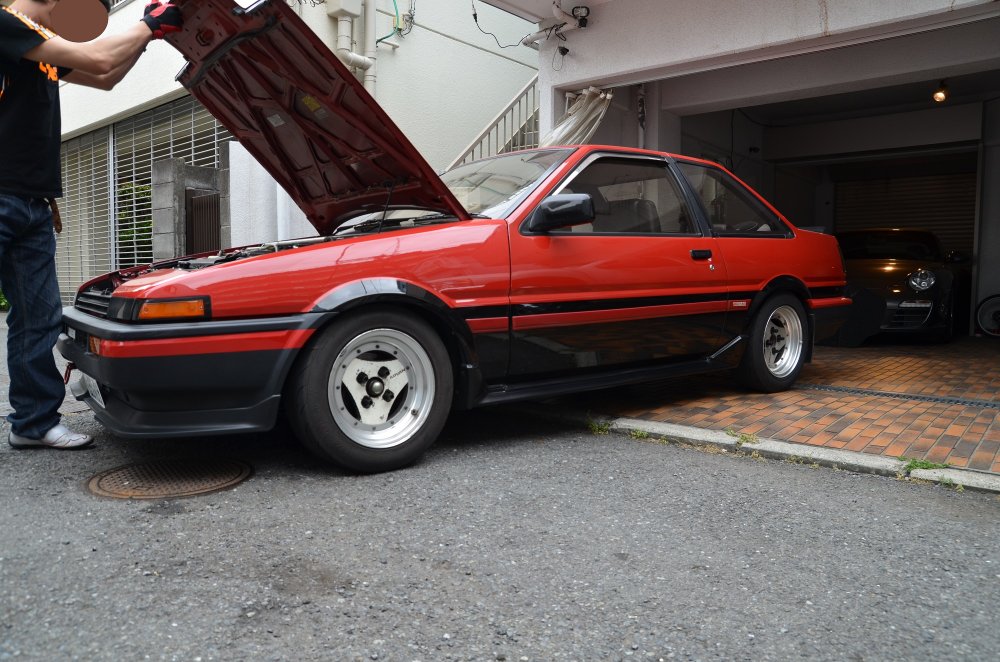 After a long waiting period (longer than I had hoped), I finally finally got a call two weeks ago that the car had arrived in Bremerhaven, Germany. Found a company doing the unlading and releasing on Monday (LPL Automotive), picked up the papers for the car on Tuesday evening, prepared customs declaration, cash and temporary licence plates on Wednesday morning (5 min before closing of traffic office, 5 min before closing of the bank) and went to work in the afternoon. Took the night train with my girlfriend from Zurich to Hannover, woke up in Germany and arrived in Bremerhaven around 11 am. After the paperwork was done, security deposit made and the car had its A/C tested for R12 coolant (fortunately it had been upgraded to R134a already in Japan, as R12 is illegal here), it was time to pick it up. At 1 pm I saw the car for the first time in the enormous parking lot with all the cars being moved at Bremerhaven.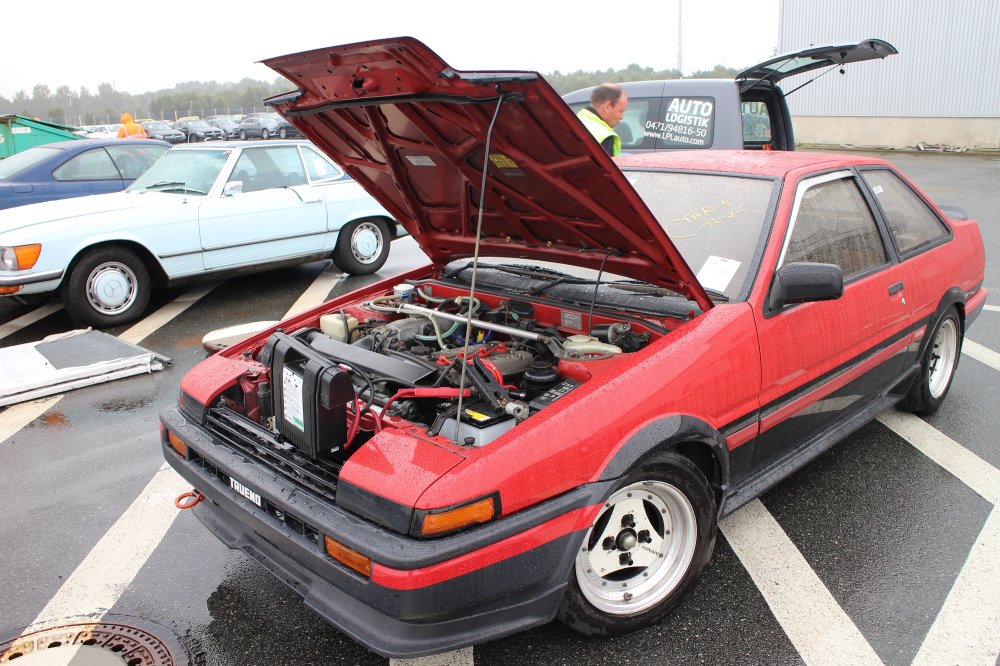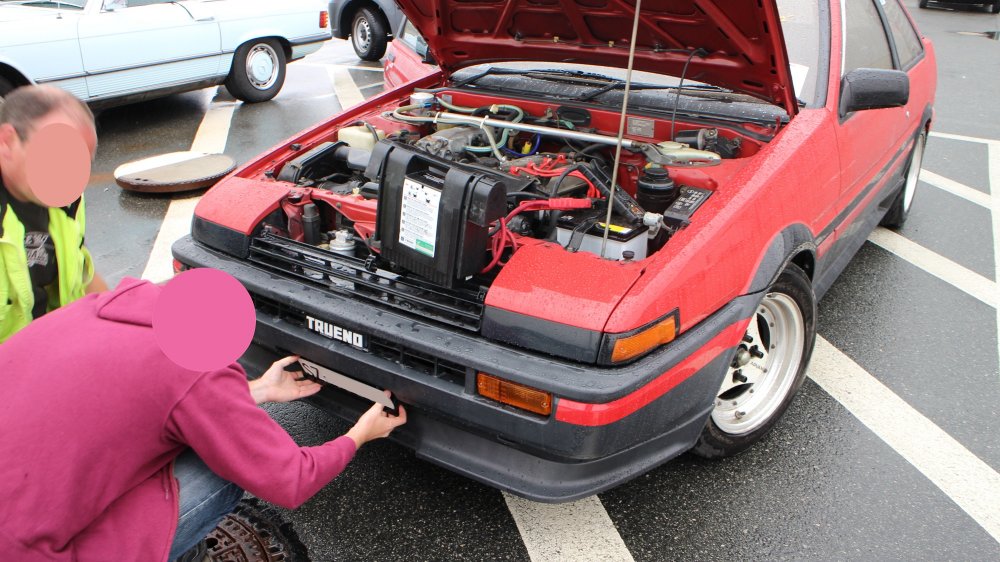 Then it was time to drive it home. First pass the German customs with the T1 transit document (so I don't have to pay taxes in Germany), then start driving. After some initial warming up of my skills driving manual (haven't done so for six years), I started getting used to it again. Also had to be careful not to kill the engine (which I didn't do, fortunately), as the battery is low and needs a refill. A few stops for gasoline, a traffic jam and about 10 hours later we arrive at the Swiss border. As all documents are in order, I can pass and pay the customs next day in Zurich. Go to sleep at 2 am and go to work at 7 am - no sleep, but totally worth it.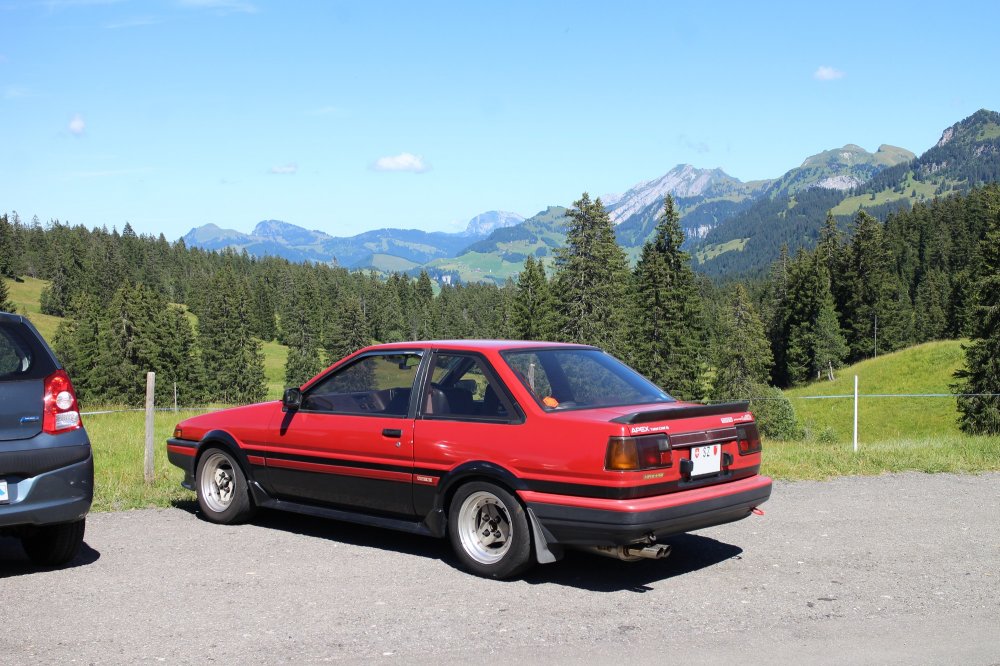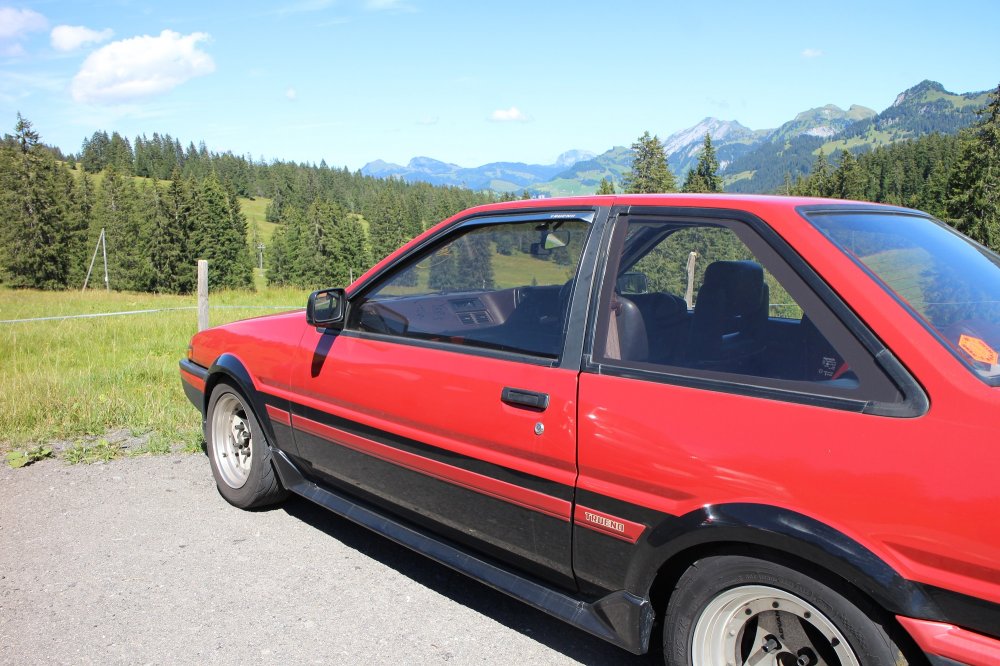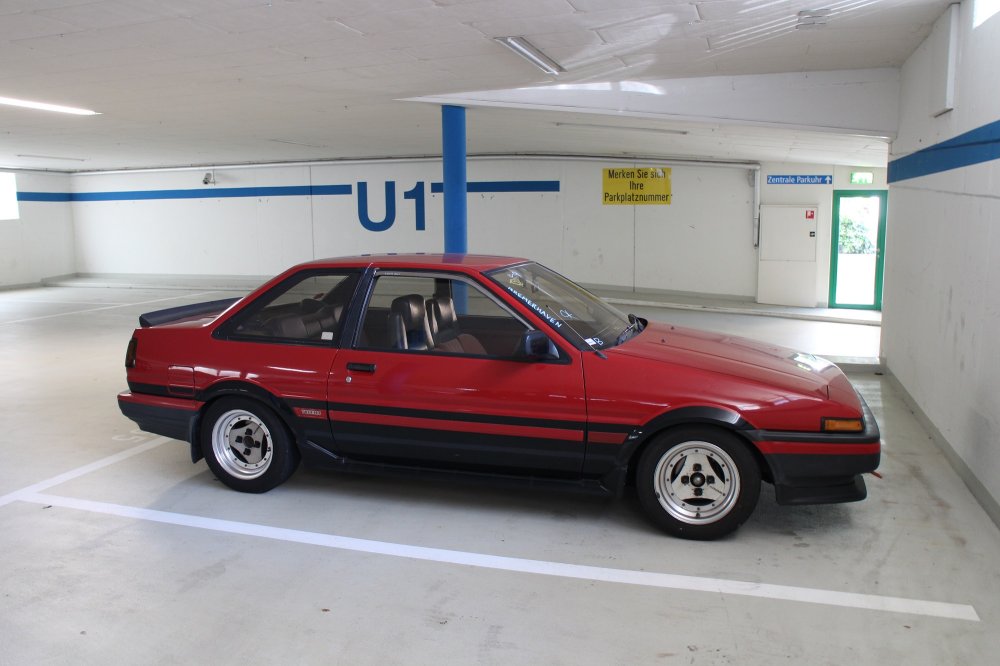 Some noteworthy things:
The car is very well set up, handles just the way it should - decently neutral, but very quick around corners. Set up for grip like a race car, feels a little like a go cart.
Fuel economy is great, keeping 150 km/h on German autobahn on average just used 8l/100km bleifrei 95.
It's loud... my ears were a bit numb after 10 hours at 4.5k rpm. Also, the warning bell didn't help either as it was constantly on.
Plans for the car:
I want to build it into a quick mountain pass cruiser. Not heading for max power or an actual race car, but something rather balanced. I also want to keep the stock appearance as much as possible, as that's part of why I love the 86 so much. So here's the steps that I have already decided on:
Make it road legal in Switzerland (install fog lights, replace headlights for LHD, figure out what to do about position lights/Standlicht). Will have to check what else needs to be done
Make it a little less loud (probably some interior damping between engine bay and cabin to make it less of a resonance chamber). Just need to keep it light still, don't want to make it heavy.
Fresh engine and tranny mounts, probably the rubber parts are dried up.
Freshen up the interior with new upholstery (high quality cloth and new padding) in the stock chairs and floor mats and stuff.
Install an era-proper radio (I'll take the radio from the '92 Camry) and keep a collection of mixtapes in the car.
Investigate meaningful engine performance enhancements, maybe some cams and some valve work.
Polish the exterior, seal/protect the paint and apply new OEM stickers.
Restore the wheels - there's dents and chips in these amazing Advans.
Get it registered.

That sums it up, hope you enjoyed the read!
User(s) browsing this thread: 1 Guest(s)