08-22-2007, 06:13 PM
oldeskewltoy
4AG Super Genius ;)


Posts: 1,778
Joined: Jan 2007
Reputation: 1
Exhaust headers....
As far as I can tell there is no collected information on AE86 exhaust headers. There are a few recent threads..... MANY older ones... and it has become obvious that a "write-up" is needed.
There is NOTHING like expereince.... SO... what I'd like from members here is... Tell me about YOUR header! I have an example of the format I'm looking for.....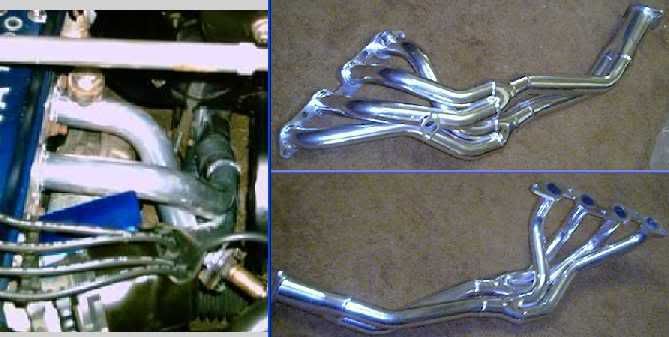 Manufacturer - KBD or Dobi(originally KBD was known as Dobi back in the 80s)
4/2/1 type
Primaries - 38mm(1.5") x 406mm(16")
Secondaries - 45mm(1.8") x 406mm(16")
Collector - 66mm(2.6") x 102mm(4")
Adapter - 66mm-52mm x 255mm(10") the "stock" adapter allows the header to bolt to the stock cat... OR a custom adapter can be fitted if you choose to run 2.5" exhaust
(self measured) - other option here would be manufacturer specification
installation/fitment - pretty easy taking about 2 hours total. All bolt holes fit, EGR fit without bending. Fitment to the car is excellent, it doesn't touch or bang on any part of the car. It doesn't come close to the brake master cylinder. It fits LHD with NO modifications. This header has no mounting points for the factory heat shield, so some other shielding is required.
Feel - this section is purely opinion... but besides power(real or imagined) please post noticeable differences. In the KBD's case, there is a very noticeable smoothness this header adds to the 4AGE charachteristics. I have no pre header dyno, so I can't compare actual performance gain/loss.
No longer available.
---
Dan -

You can |

.... OR you can ask for help!!!

OST Porting service - http://hachiroku.net/forums/showthread.php?t=19991
User(s) browsing this thread: 1 Guest(s)