50 million Corollas sold manga features an AE86
12-29-2021, 11:07 PM
(This post was last modified: 12-29-2021 11:07 PM by banpei.)
banpei
Super Moderator


Posts: 11,372
Joined: Aug 2004
Reputation: 7
50 million Corollas sold manga features an AE86
So yeah apparently Toyota sold 50 million Corollas over the past six decades, so to celebrate they created a couple of Japanese mangas. The third manga features a story that includes a Levin AE86.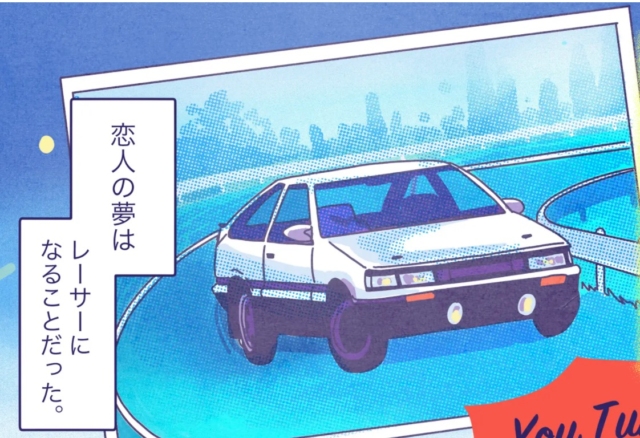 According to Japanese Nostalgic Car:
Quote:In the 80s a young woman angrily bursts in on her boyfriend, asking where he's been and why he's been neglecting her. Is he cheating on her? In a matter of sorts, yes. He's bought an AE86 to fulfill his dream of becoming a race car driver. Fortunately, the girlfriend thinks the black and white car is "cute". It even lets them go on dates when the boyfriend is not practicing his wrenching and touge skills. The themes of young love and racing dreams echo a certain comic that had an AE86 as its star.
You can read the whole five page manga here:
Levin AE86 in 50 million Corollas sold manga
---
1982 - TA60 Carina 4dr sedan - fun cruiser
1983 - AE86 Sprinter Trueno - import project
2013 - Honda Civic sport - daily driver
2004 - AEU86 dot ORG - daily domain

Support our forum, buy from the AEU86 shop:


12-30-2021, 11:50 AM
(This post was last modified: 12-30-2021 11:52 AM by Bean.)
Bean
AEU86 oldtimer


Posts: 2,556
Joined: Jul 2006
Reputation: 1
50 million Corollas sold manga features an AE86
The Manga is かわいい too

---
AE86 ex-daily
User(s) browsing this thread: 1 Guest(s)