01-27-2020, 02:23 PM
Ryo
Senior Member


Posts: 418
Joined: Jan 2005
Reputation: 0
Winter tires
Hello,
I searched threads but did not find any discussion about winter tires for AE86 i am considering buying nokian weatherproof for AE86. I know it is all season tire but i hope it will do the job in winter. Don't know if anyone has any experience with this tires on RWD car. I would go for a winter tires but i don't drive the car too much mostly in summer. Anyway i don't want to push my luck with summer dunlops so this is my choice. Other was buying nokian wr d3 winter tires but they are out of stock as it is older thread type and new nokian winter tires are not that good as was wr d3. Please write your experience regarding winter tires or all seasons if you have any. Thank you

---
85' AE86 GT coupe lifetime project since 2005
01-27-2020, 05:57 PM
Bean
AEU86 oldtimer


Posts: 2,532
Joined: Jul 2006
Reputation: 1
Winter tires
Though pricey I always whent for Michelin or Yokohama for Wintertires. Last time I had some on the Corolla was over 10 years ago. I used Yokohama on the LS460 for last 2 winters. They held up fine and didn't have any issues despite the weight of the car.
---
AE86 ex-daily
01-27-2020, 06:55 PM
(This post was last modified: 01-27-2020 06:56 PM by banpei.)
banpei
Super Moderator


Posts: 11,243
Joined: Aug 2004
Reputation: 7
Winter tires
I never bothered to mount wintertires till I bought my Civic as I planned to travel to Germany where those are compulsory. The Dutch winters are simply too warm to justify them over all season tires. I switched to winter tires in November last year, but I haven't seen the temperatures drop below 3 degrees.
---
1982 - TA60 Carina 4dr sedan - fun cruiser
1983 - AE86 Sprinter Trueno - import project
2013 - Honda Civic sport - daily driver
2004 - AEU86 dot ORG - daily domain

Support our forum, buy from the AEU86 shop:


01-27-2020, 07:08 PM
Ryo
Senior Member


Posts: 418
Joined: Jan 2005
Reputation: 0
Winter tires
I think the all seasons are slowly moving forward with quality and on snow they can really work i can post my experience once i try them as i decided to try the nokian weatherproof as many tried them also on snow roads in hills. Only trouble i see can be with ice (especially braking) this is what worries me most about such tires. But i doubt that when the road is like mirror any winter tire will work well. Some time ago when we had such winter on my FWD daily daewoo even with new winter tire was no chance to control the car properly. Maybe with spike tires this would be different story. But we have normal winter on Slovakia so i think this tires will work. On AE86 i used as winter tires some time ago bridgestone blizzak they where good in normal snow in deep snow there was not chance to move with the car i think the rear is too light.
---
85' AE86 GT coupe lifetime project since 2005
01-28-2020, 12:50 AM
zenki
Posting Freak


Posts: 855
Joined: May 2008
Reputation: 1
Winter tires
If the rear feels too light, put some extra weight in the boot. Cheapest method for some extra grip.
---
ハチロク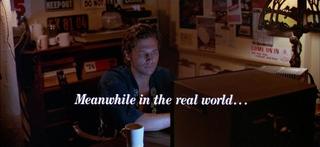 01-28-2020, 09:43 AM
Ivan141
Super Moderator


Posts: 6,283
Joined: Sep 2004
Reputation: 0
Winter tires
Used to be regular practice with light RWD cars to put some sandbags in to keep the rear more planted, or so I've been told by an older gentleman (rally driver and driving instructor, sadly passed away).
---
FABRICA MI DIEM, PVNC!
01-29-2020, 01:00 AM
Ryo
Senior Member


Posts: 418
Joined: Jan 2005
Reputation: 0
Winter tires
I decided considering our winter need to go with nokian wr snowproof to have some reserve for snowy conditions. Reading many tests, reviews user opinions i think for my budget it is best way to go. I read someone using previous model of nokian wr d4 for 350Z and other driving subaru wrx with wr d3 model i think i can be good with this type of tires as they have been happy with the performance. With this tricky winters we have with snow and no snow it is hard to find proper tires. Most suitable for all around winter conditions have been some michelins but they are the most expensive.
---
85' AE86 GT coupe lifetime project since 2005
01-30-2020, 05:33 AM
oldeskewltoy
4AG Super Genius ;)


Posts: 1,806
Joined: Jan 2007
Reputation: 1
Winter tires
Nokian all the way... and if you have snow you'll be grateful to have a true winter tire.

When I had them on my AE86, I had 175/70/14.
---
Dan -

You can |

.... OR you can ask for help!!!

OST Porting service - http://hachiroku.net/forums/showthread.php?t=19991
User(s) browsing this thread: 1 Guest(s)