What do people think of driverless cars?
04-18-2019, 08:00 PM
(This post was last modified: 04-18-2019 08:01 PM by Power_uP.)
Power_uP
Member


Posts: 194
Joined: Nov 2017
Reputation: 1
What do people think of driverless cars?
I've noticed that driverless systems are gaining traction lately and was wondering what everyone else's opinions are.

As much as I enjoy driving sometimes, the process can be stressful when the roads are busy and I would love to be able to just jump in the car and carry on working on my laptop while the car drives itself. I can see a few problems that need to be overcome in order for the system to consistently work, such as dealing with bad weather. But due to the idiocy I have to contend with during my commute, I would be happy to let the car drive itself.

If someone makes a commercially available driverless car then there's the possibility of professional drivers losing their jobs and that is certainly a bad thing. Maybe there could be new jobs created as a result of driverless systems? I don't know what the new jobs would be, but nobody could foresee the new jobs created by the internet either.

What does everyone else think?




04-18-2019, 08:41 PM
banpei
Super Moderator


Posts: 10,835
Joined: Aug 2004
Reputation: 6
What do people think of driverless cars?
TBH: my daily commute is 3 out of 4 times by train. Due to the family timetables I have to bring the kids to kindergarten/school, which would make me a commuter during the rush hour. Even though I love to drive myself, I hate to drive in a traffic jam. Traveling by train is in my case both faster (40 minutes vs 60-70 minutes) and much more relaxing as I can do stuff on my laptop while commuting. And then one day a week I can leave the house early and enjoy driving myself. So most of the time I really enjoy not driving, while I do like to drive myself every now and then. I wouldn't mind owning a self driving car for the 3 out of 4 times.

I think there could be an analogy made with the rise in popularity with the automatic gearbox. 95% of the people really don't care and are 100% comfortable with an automatic gearbox, while 5% actually wishes to move that lever themselves. As more and more car manufacturers are dropping the old fashioned manual gearboxes, the automatic gearboxes with paddleshifters are the only option for that 5%. I think 95% of the people actually would also prefer to be chauffeured around and wouldn't care less if this was a real person or some AI.
---
1982 - TA60 Carina 4dr sedan - fun cruiser
1983 - AE86 Sprinter Trueno - import project
2013 - Honda Civic sport - daily driver
2004 - AEU86 dot ORG - daily domain

Support our forum, buy from the AEU86 shop:


04-18-2019, 09:04 PM
Power_uP
Member


Posts: 194
Joined: Nov 2017
Reputation: 1
What do people think of driverless cars?
I absolutely agree Banpei, I think you're right about the comparison with auto boxes. The comparison that I've used is that in the late 90s I met many people who hated traction-control, ABS, brake-assist and cruise control. People would say to me: "I want to drive the car and be in control", but now most people would
never
consider buying a new car that comes without driving aids like auto-braking and parking-sensors. I think we'll see something similar with driverless cars, there will be a 10 year transition period where people will hate the idea because: "I want to be in control" but after 10 years people will hate the idea of a human driving a car.
Maybe now is the time to invest in racetracks and off-road courses so that people can enjoy their AE86s.
I think driverless cars will cause BMW to go bankrupt because they can't make an autonomous car that tailgates everyone and fails to use indicators. Damn, it'll be strange driving through Slough without being tailgated.
04-20-2019, 02:58 AM
zenki
Posting Freak


Posts: 851
Joined: May 2008
Reputation: 1
What do people think of driverless cars?
For some people driverless systems should be mandatory. The amount of bad drivers i encounter during my daily commute is abysmal.
---
ハチロク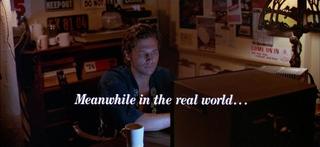 04-20-2019, 12:32 PM
Power_uP
Member


Posts: 194
Joined: Nov 2017
Reputation: 1
What do people think of driverless cars?
I was out with a friend of mine last year, my friend was driving and did nothing wrong at all. Sadly some 19 stone thug with arms like Greg Valentino came after us in a road rage incident because he thought my friend was driving too slowly (there was room to overtake so I don't see the problem) and ever since then I've wanted to just let the car drive itself. Take people out of the equation entirely, especially during rush hour. Though the incident I was involved in was actually at about 9pm near Maidenhead.

Maybe give all drivers a psychological evaluation, if you're a pushy twat who has to intimidate other road users and get to every destination 10 minutes ago, then you're not allowed to drive the car yourself and autopilot is mandatory at all times.
User(s) browsing this thread: 1 Guest(s)