Scottish Trueno rebuild - Nürburgring with pics!
04-14-2017, 10:57 PM
kazi
Member


Posts: 185
Joined: Feb 2017
Reputation: 0
RE: Scottish Trueno rebuild
(04-14-2017 12:44 PM)

mad.matt Wrote: I think I'm going to have the same problem Kaz, 6'2 and a Sparco Evo II seat.

I would suggest removing the floor mounts + raised sections all together and using a rally mount kit like they do in stage cars.
That's also a little extreme.

I've got the T3 floor braces to go in mine so I don't necessarily want to be doing that as well
I want to avoid cutting OEM seat mounts if possible to future proof it more than anything. i would prob try a custom set up before having to cut and weld parts of the floor. i has crossed my mind. i know a lot of the US guys do it with success but just not for me.
I did have another play around tonight. removed the seat and rails and had a play around with the dremal and grinder. I cut the corner off the part in the photo as it was hard up against the gear tunes. by doing that freed up a lot or pressure on the seat rail and has made it easier to move back and forth.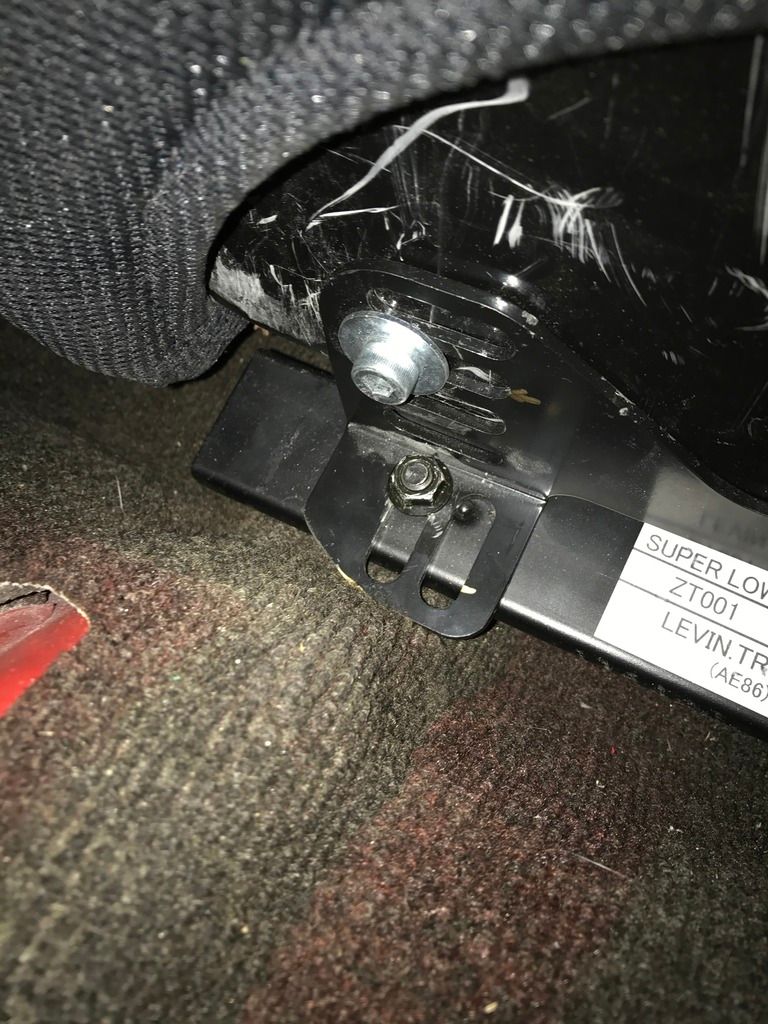 I also opened up the bolt wholes on the seat rail with the dremal to give a bit more lateral movement. again this has helped loads! i think i could prob make the wholes on the rail on the tunnel side quite a bit bigger but for now I'm happy. the seat sits and moves fine and is safe over and above all.
User(s) browsing this thread: 2 Guest(s)