Pictures Corolla AE86 Celebration Nikko Circuit!! (56K no!!)
08-08-2007, 04:47 PM
Pictures Corolla AE86 Celebration Nikko Circuit!! (56K no!!)
Sunday 5th Aug (Day before Monday 6th Aug - 8/6 - geddit

)! Allen turned up to my house (30 mins late) at 5.30am, to collect his AE86, which Adam (Feast Auto Export) and I had been working on all day Saturday, to prepare for this event (Clutch & hydraulics change, cam seals change, interior, etc)...
We were late, as we wanted to be at Nikko for 6.30am when they opened the gates, so that meant a full on fast drive all the way there. We made it from Urayasu to the circuit at Nikko in 70 minutes...
Tec Arts, one of Japan's top AE86 tuners (A family run business with a lot of passion for these cars) had organised the day. Techno Pro Spirits were there too (Builders of my engine

) with their N2 race car, as well as other very cool AE86's. We'd be hearing a lot of 4AGE's screaming all day long :thumbsup: :thumbsup:
Unfortunately Allen didn't wear his clutch in well and managed to burn it to a crisp on his first outing....(One side completely lost it's friction material) TP Spirits offered to lend me their loader truck, to drive the car back to their workshops, but no way was I going to miss this event!!
Then Tec Arts said they had a spare Racing clutch, which they'd fit for us. 2 hours later, all done. I love the service you can find in Japan

!!
We had a blast!! Heat was tremendous. Despite having 2 hammocks under the pit roofs, in the shade - I still needed to drink around 5 litres of fluids all day. It rained heavily at Lunchtime, in between my heats on the track, but during that time I went off to get new tyres fitted by the local petrol station. By the time I came back it was all dry!
A lot of the heats were time attack, with 2 seperate AE86 drift groups. Sorry I couldn't take a lot of action pics, but when the drifting was on, I was out there too!
Awesome, awesome day. One of the best so far. The AE86 is alive and well in Japan.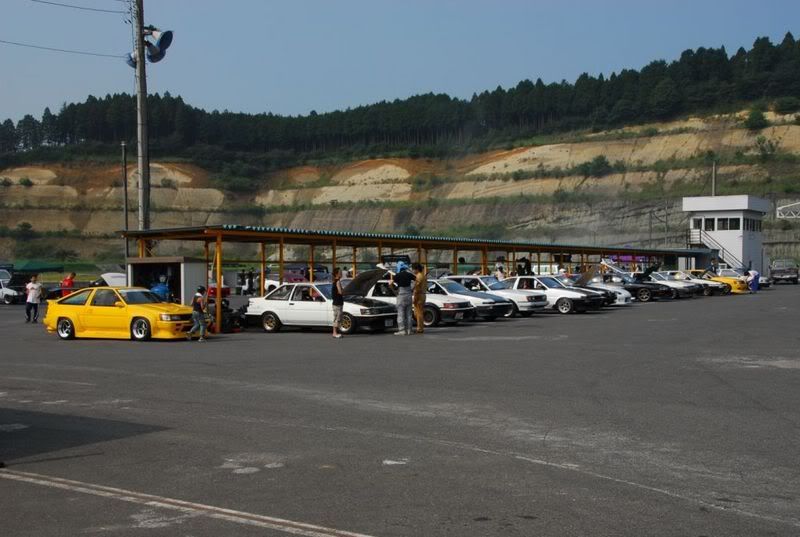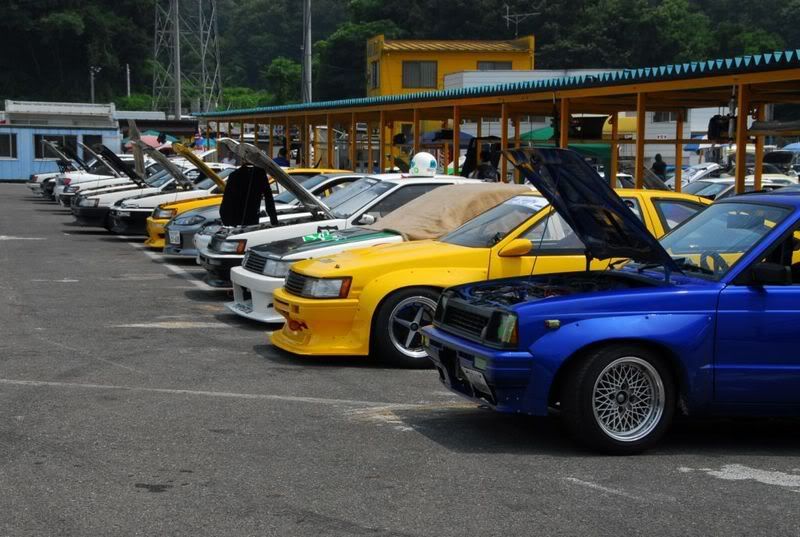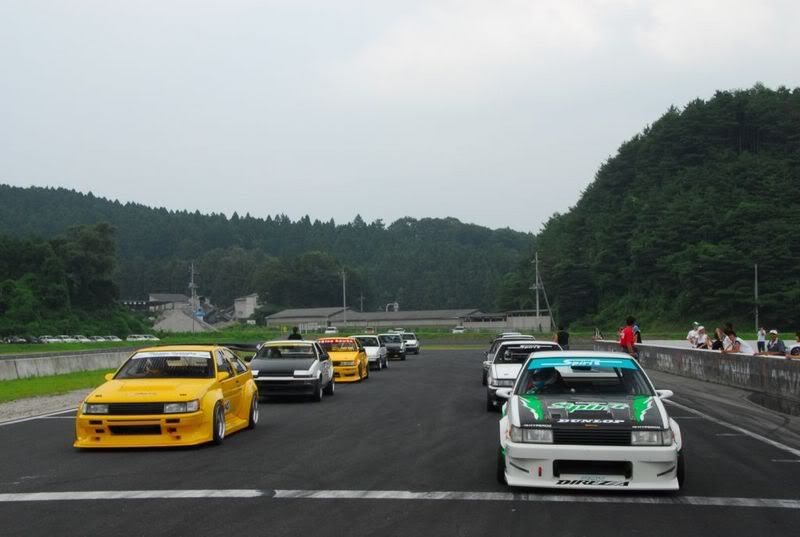 Tec Art's awesome 4AGE turbo D1 car.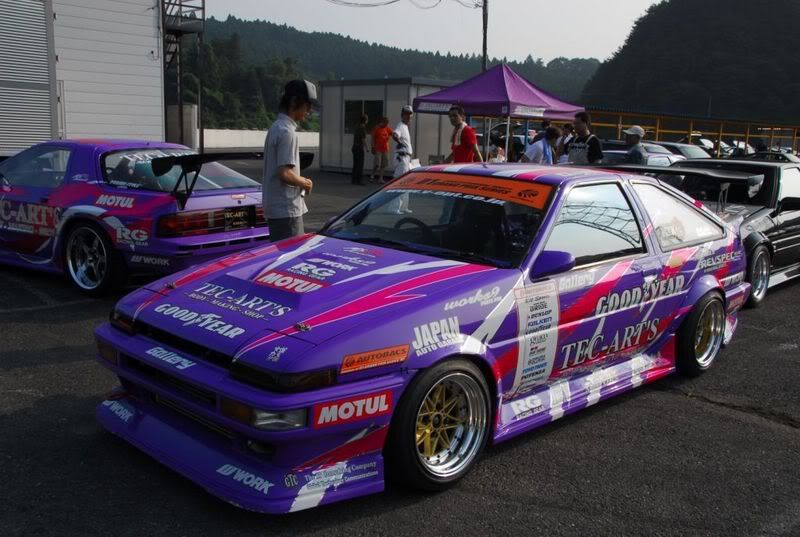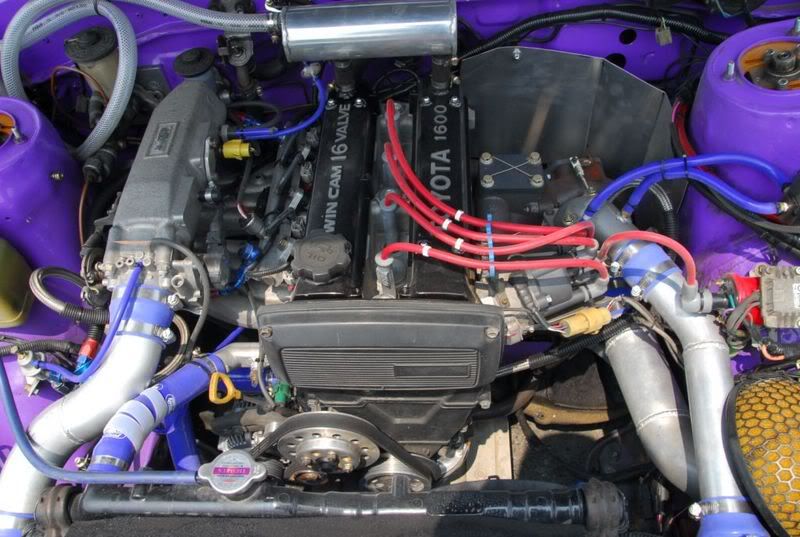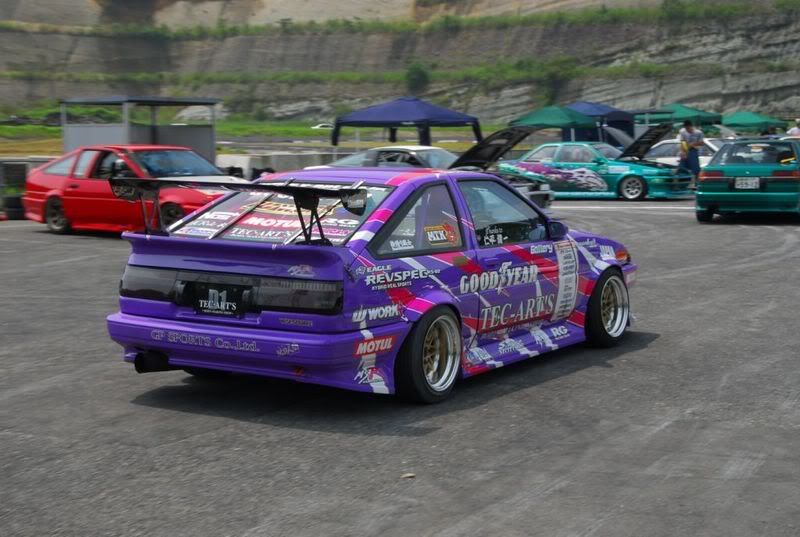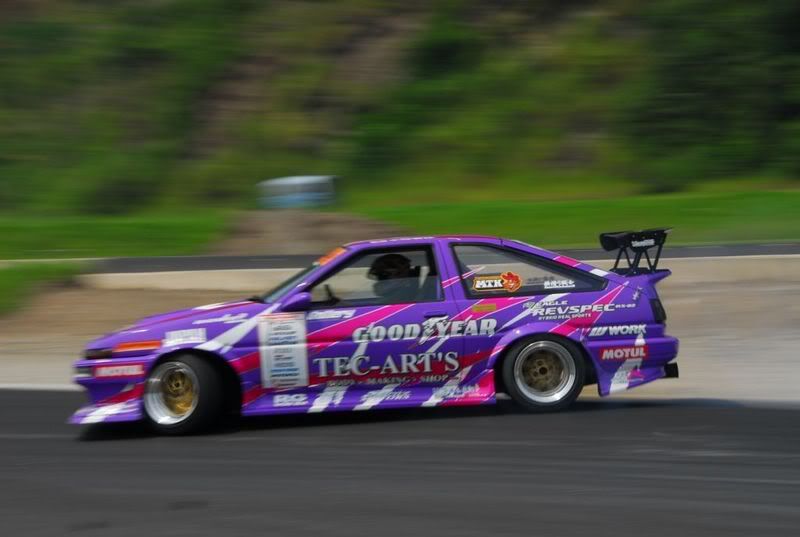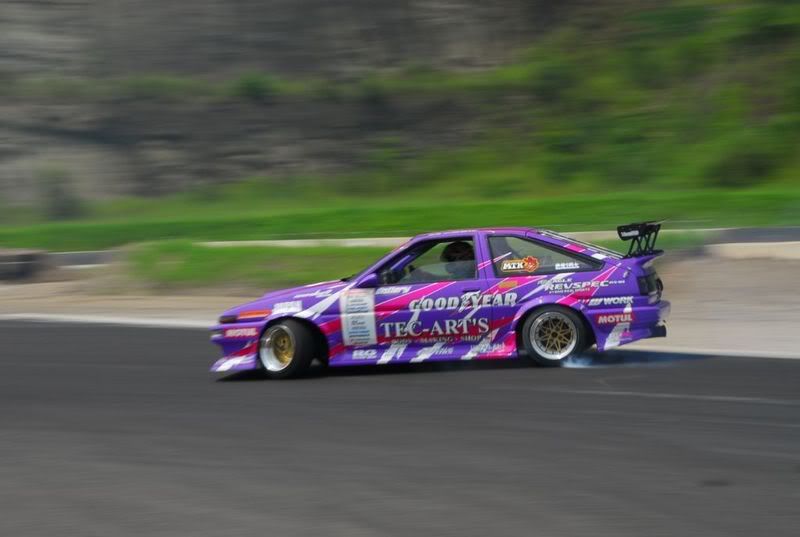 Tec Art's Starlet turbo... Made from parts lying around their workshop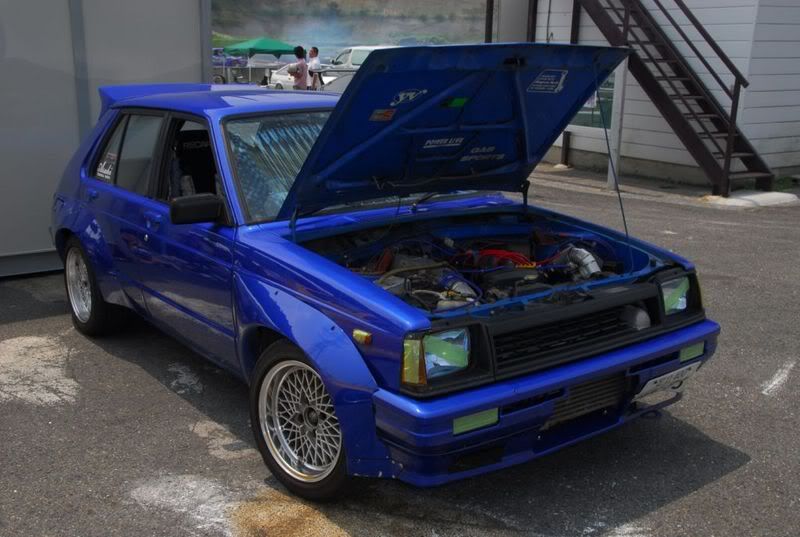 Their other car: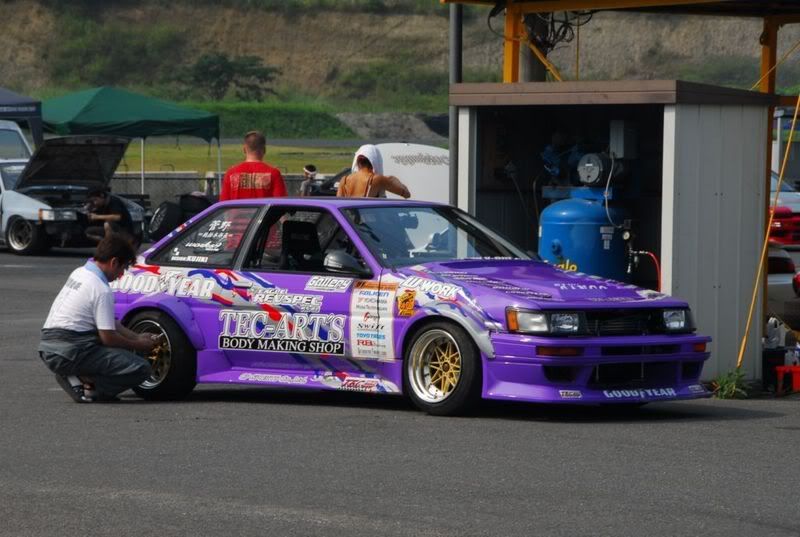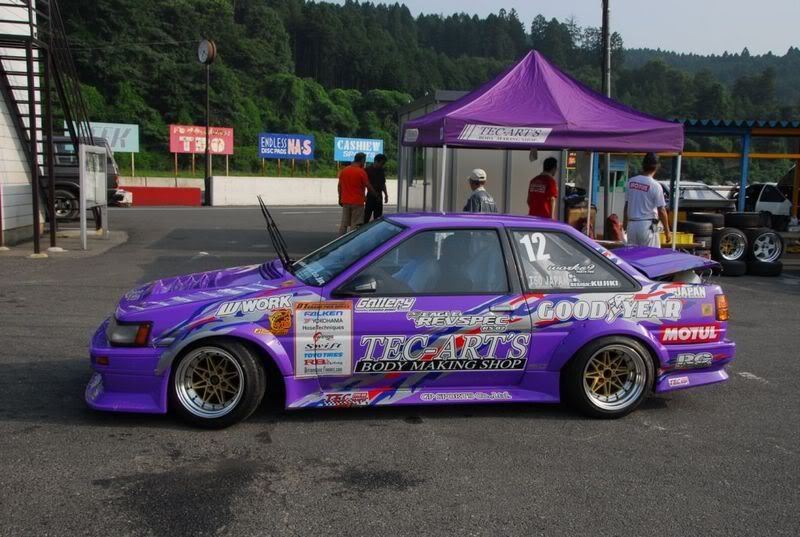 Their FC3S - Which unfortunately suffered an engine failure on the track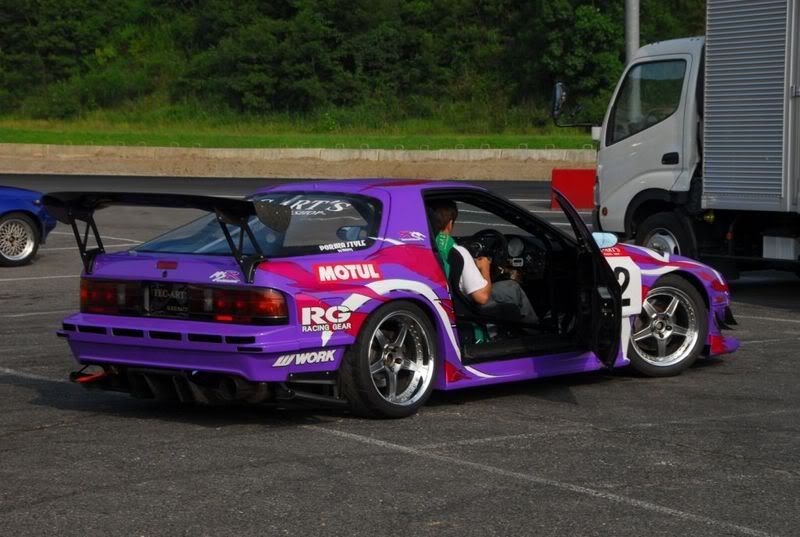 More pics to follow shortly.
Miguel.
---
VISIT OUR NEW WEBSITES!!!!


A Tuner's Paradise
Automotive Art On Film
Dedication To Automotive Perfection



Japan Office Tel - (Calls charged at UK National Rate): 0207-193-3979.


Mobile (Japan): +81- (0) 90-4133-3825 Fax (Japan): +81-(0) 47-307-4678
User(s) browsing this thread: 1 Guest(s)