04-27-2021, 06:24 PM
oldeskewltoy
4AG Super Genius ;)


Posts: 1,806
Joined: Jan 2007
Reputation: 1
OST-072: Bass Ackwards
It is uncommon for me to start, and end a build thread in just the first post - but this wasn't an ordinary build.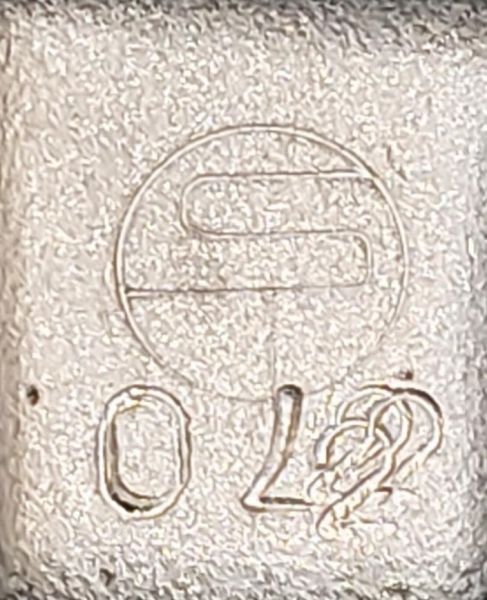 Yep... the image is correct.... This head was just a FUBAR that once finished still came out perfect.
It began as a request to add clearance for big lift cams - nothing more was originally asked, and this head originally was not to carry an OST designation.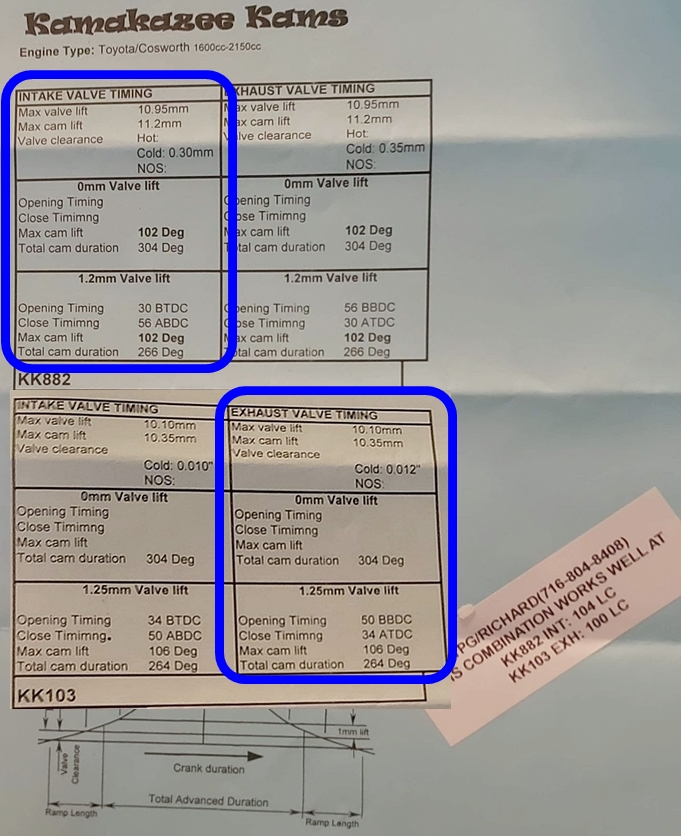 It had been rebuilt before, with aftermarket replacement valves used. I'm not sure how, or why but the valves and seats appear to not have gotten along....... it was also more than just seat wear - look at the wear from the guides too. And all with stock springs!

.... and yes the exhaust valves on the left were causing reduced flow.
The head was also showing signs of wear. When the factory, and/or a qualified machine shop do the valve job... ALL the seats are set at the same depth. As you can see, these seats are as much as .004" different.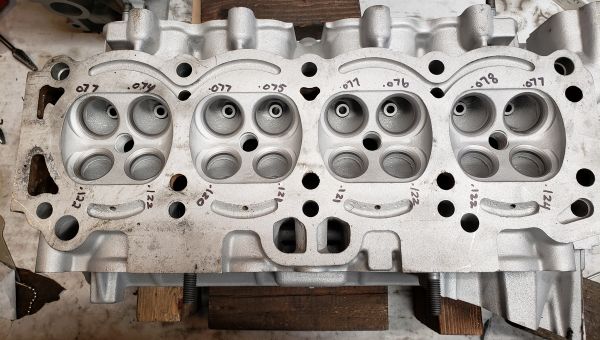 So because of this wear I dug up a set of 16 OEM valves with plenty of margin, and stock lengths.
Just before the head went into get the "new" valves ground and the head's seats cut, the client asks me if I can deshroud the chambers because he wants to minimize the chances of detonation. So I do as requested.....
The head now goes back to the machine shop for its 3 angle and machining the surface - all well and good..... Until my client calls me and now asks if I can port the head too.......
2 down...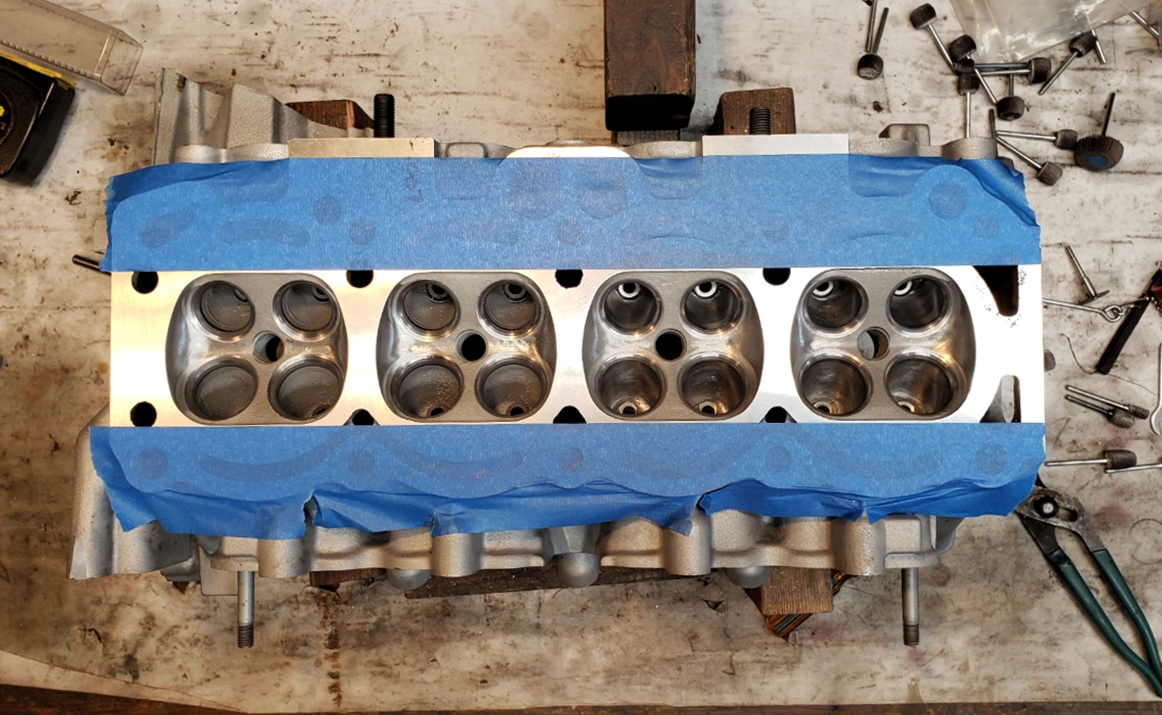 Above is a "finished" head that I now have to dig into.... my typical procedure has me doing port work first... so I can't screw up a finished seat, or damage the finished surface. It is at this stage that it gets it's messed up serial number.
The head is now properly finished, with just final assembly to go. Note you can see ".007" (amount machined) under the blue tape above.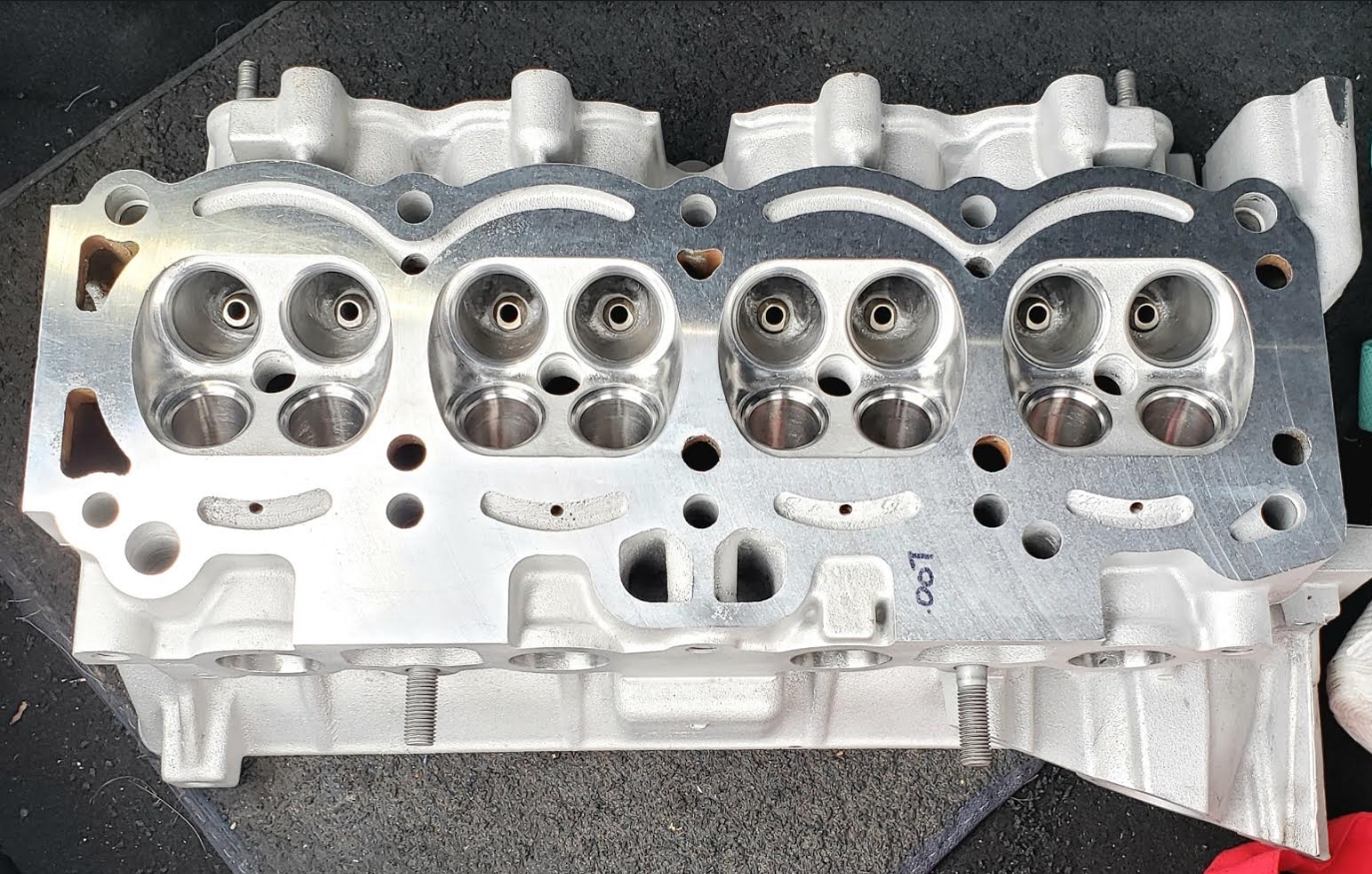 Final assembly - Kelford Beehive spring kit, and Vitz, aka 1SZ buckets

PLEASE.... no more BASS ACKWARDS builds.......

---
Dan -

You can |

.... OR you can ask for help!!!

OST Porting service - http://hachiroku.net/forums/showthread.php?t=19991
04-27-2021, 08:22 PM
Deaty
Certified Youtube Mechanic


Posts: 15
Joined: Apr 2021
Reputation: 0
OST-072: Bass Ackwards
Very interesting to see a "Fubar" head like that, I've never seen one. I didn't think anything like that would make it off the assembly line.

How many hours of labor usually go into your non-bass ackwards jobs?
---
1985 GTS Corolla
1958 VW Beetle
1972 VW Bus
A lot of German Stuff...
04-28-2021, 12:22 AM
(This post was last modified: 04-28-2021 12:23 AM by oldeskewltoy.)
oldeskewltoy
4AG Super Genius ;)


Posts: 1,806
Joined: Jan 2007
Reputation: 1
OST-072: Bass Ackwards
(04-27-2021 08:22 PM)

Deaty Wrote: I didn't think anything like that would make it off the assembly line.

How many hours of labor usually go into your non-bass ackwards jobs?
This wasn't off the assembly line, this had been rebuilt at least once before - with lower quality parts.
Typical time to port a head is about a week, but there is about a week-10 days in getting it cleaned and prepared for porting, and another week to 2 in final machine work. So a typical head takes about 4, maybe 5 weeks.
---
Dan -

You can |

.... OR you can ask for help!!!

OST Porting service - http://hachiroku.net/forums/showthread.php?t=19991
User(s) browsing this thread: 1 Guest(s)