OST-050 - a VERY special build
10-03-2018, 07:16 PM
(This post was last modified: 10-03-2018 07:21 PM by oldeskewltoy.)
oldeskewltoy
4AG Super Genius ;)


Posts: 1,787
Joined: Jan 2007
Reputation: 1
RE: OST-050 - a VERY special build
(09-21-2018 10:15 AM)

Bean Wrote:

(09-21-2018 08:11 AM)

d3nso Wrote: Could also be advanced it depence on the installation or do I miss something?

The belt lenght between the markings for the crank pulley and the stock exhaust pulley is fixed. Reducing the distance by decking the block/shaving the head brings the pulleys closer together. To compensate the exhaust pulley will be pushed ever so slightly counter clockwise.
There for to correct this situation one would use an adjustable pulley.

Dan please correct me if I am wrong

Sent from my MHA-L29 using Tapatalk
I've been waiting on more conversation (and to confirm for myself....



)
most of the people I consulted didn't really know... they just knew to set up a timing wheel and let the mechanical condition of that particular engine determine how much timing to adjust... but many couldn't agree as to which way (advanced/retarded) it worked......
d3nso - is technically correct, you could move it a tiny amount the one way, or a much more significant amount the other.
now is it retarded, or advanced... photos frequently help me.....

as Bean described... as in the view above, the pulleys (BOTH) move about 1.5-2.0 degrees counter-clockwise. Another thought though would be to keep the pulleys stationary, and move the crankshaft
clockwise
to take up the slack.....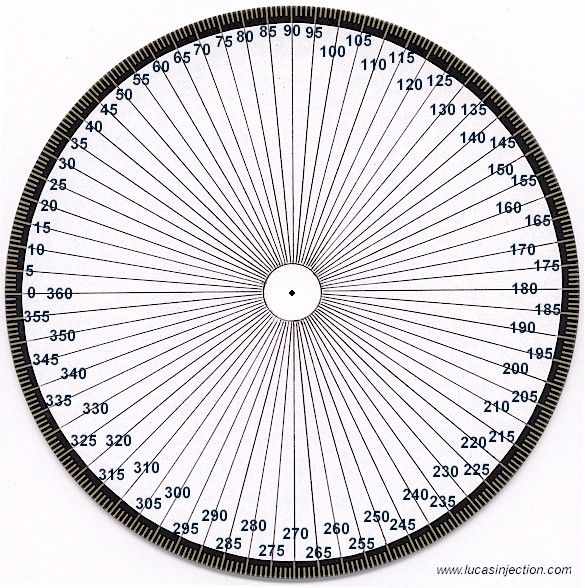 moving the crank clockwise 1.5-2 degrees to take up the slack means we have retarded cam timing. To confirm, we go back to the cam pulley, and visually rotate to correct... we move the cam toward the "A" to correct for machining
A LOT more to come... pretty soon.....
---
Dan -

You can |

.... OR you can ask for help!!!

OST Porting service - http://hachiroku.net/forums/showthread.php?t=19991
User(s) browsing this thread: 1 Guest(s)