12-15-2009, 12:54 PM
Lajoosh
Senior Member


Posts: 523
Joined: Mar 2006
Reputation: 0
Be aware that the bv lock kit was designed for the oem steering rack that has a longer teethed area. watch out for this! i made my own bv lock kit for the quaife rack and measured very carefully how much longer the rack could go (without adding more teeth) and it was only 5mm on one side and only 7mm on the other but nothing more, otherwise the pinion would run up to the halfway teethed rack area and prabobly make damage. so i would say 5 and 7mm is safely inside the full teeths and the inner rod ends hit the housing. pretty much the maximum one should use with a standard quaife rack.
in my opinion, making more teeth to the quaife rack is not the way to go, actually you loose the point why you wanted the qsr: 2.5 turn from lock to lock. (though using the 5 and 7mm spacers give you 2.7 turn with standard qsr)
if you want to achieve the highest lock possible, go for an adjustable steering knuckle or at least shorten your original.
"D1 super angle kit" extremely shortened oem knuckles.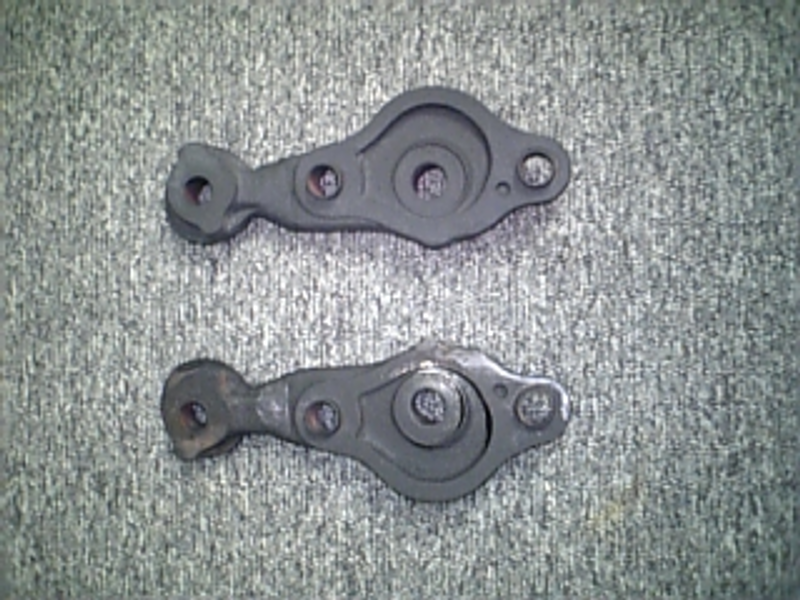 btw im on making an adjustable and strong knuckle set if youre interested and can wait for it.
for the tire rubbing problem the easiest way to solve it is making your lca-s longer. for example: swithcing to an s13 lca which is almost direct fit for the 86. for myself, im making an extension for my oem ae86 lca.
ncrca wont do the trick.
User(s) browsing this thread: 1 Guest(s)