AE86... update 25/06.. car might be for sale
05-16-2009, 10:10 PM
Eiwiss
Junior Member


Posts: 43
Joined: May 2008
Reputation: 0
Been a while, so time for an update!
The Blacktop is running pretty good at the moment. Had some problems with the ISCV not working properly, so i decided to run without it. Works great now, loving that engine already even though I've only done 100 miles or so.
Some pics of the engine (phone pics

):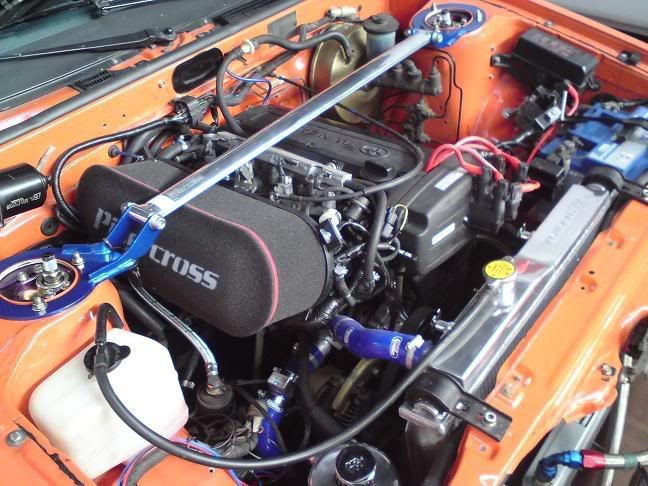 Today I began to prepare the car for the cage and paint (inside), so, first, stripping the inside of the car.
while the other guys from the team are building the 2nd Golf Mk1 (check the black one in the pic above!)
Mark helping me to remove sound deadening.. pita!
We also found this.. ah well, not that bad as long as there isn't more!
This is where we're at now... tomorrow there's more to be done!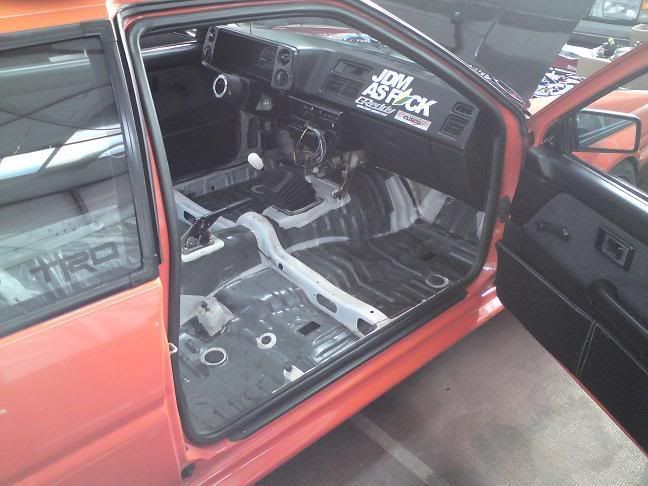 ---
User(s) browsing this thread: 2 Guest(s)