Widened steel rims look spectacular on an AE86, but 10.5J wide original 13 inch pizza cutter rims look even better!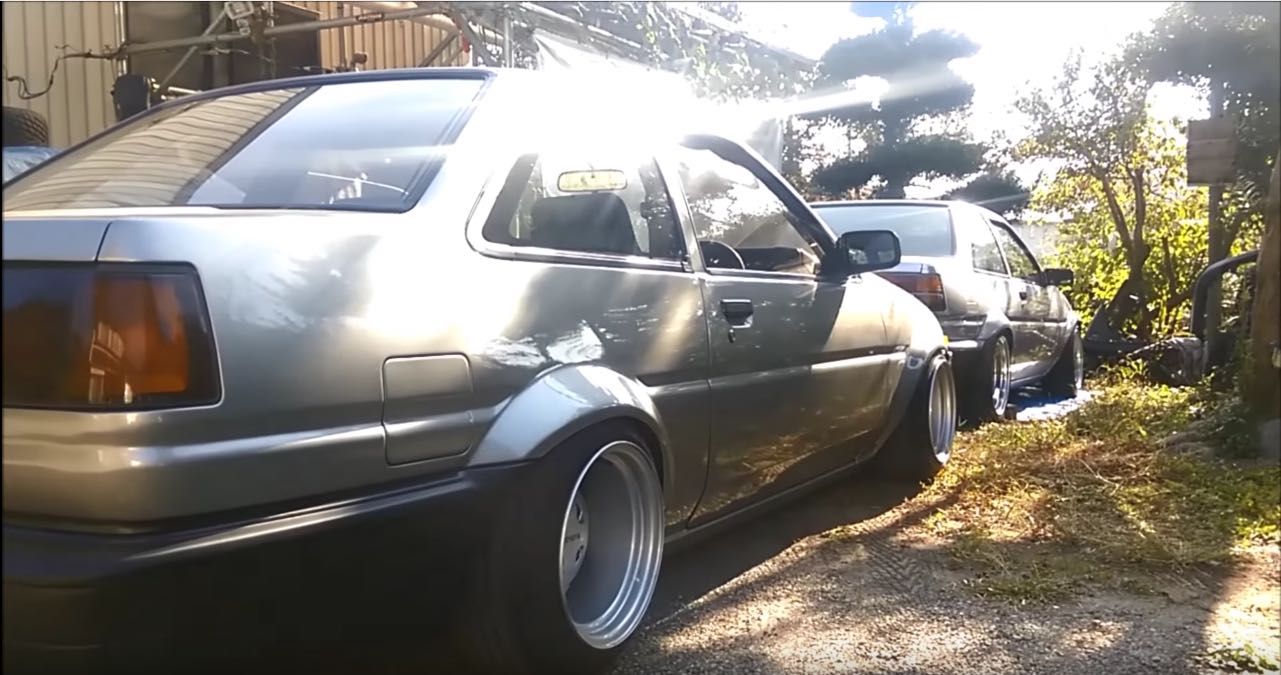 AE86Lavender produced a set of widened 13 inch Toyota AE86 OEM rims, that are also better known as (one of) the pizza cutter rim designs. He produced a set of 9.25J up front and a 10.5J for the rear. Apparently he is not going to drive around with these rims in the end, but one of his customers is.
Watch how awesome these rims look in the video below:
Who said 13 inch wheels look bad on the AE86?
Direct link to video: AE86 漢ホイール 鎌ヶ谷ワイドホイール 4AG